While we love Guanajuato, we also have always had plans to continue traveling around Mexico and visiting other areas. Additionally, since I knew we'd be out of the States for my son's birthday I promised him a resort trip. I was, initially, looking at Puerto Vallarta but when family decided to join us it was less expensive and easier to go to the Cancun area. We decided on Playa del Carmen since our last visit there was all of four whole hours and I found a great price at the, all inclusive, Ocean Riviera Paradise Resort.
I booked the accommodation, sent everyone the info and we were ready to go! I have to say, we were pretty excited to get to the resort because it boasts of 10 restaurants, including an ice cream and coffee shop, a bowling alley, a theater, and a gym. Of course, they stated they have the typical daily activities, the nightly shows, pools, beachfront and basically anything we could ask for. What also intrigued me is they have separate sections for adults only, families with small children and families with older children. As a Travel Agent, I was eager to see this set up.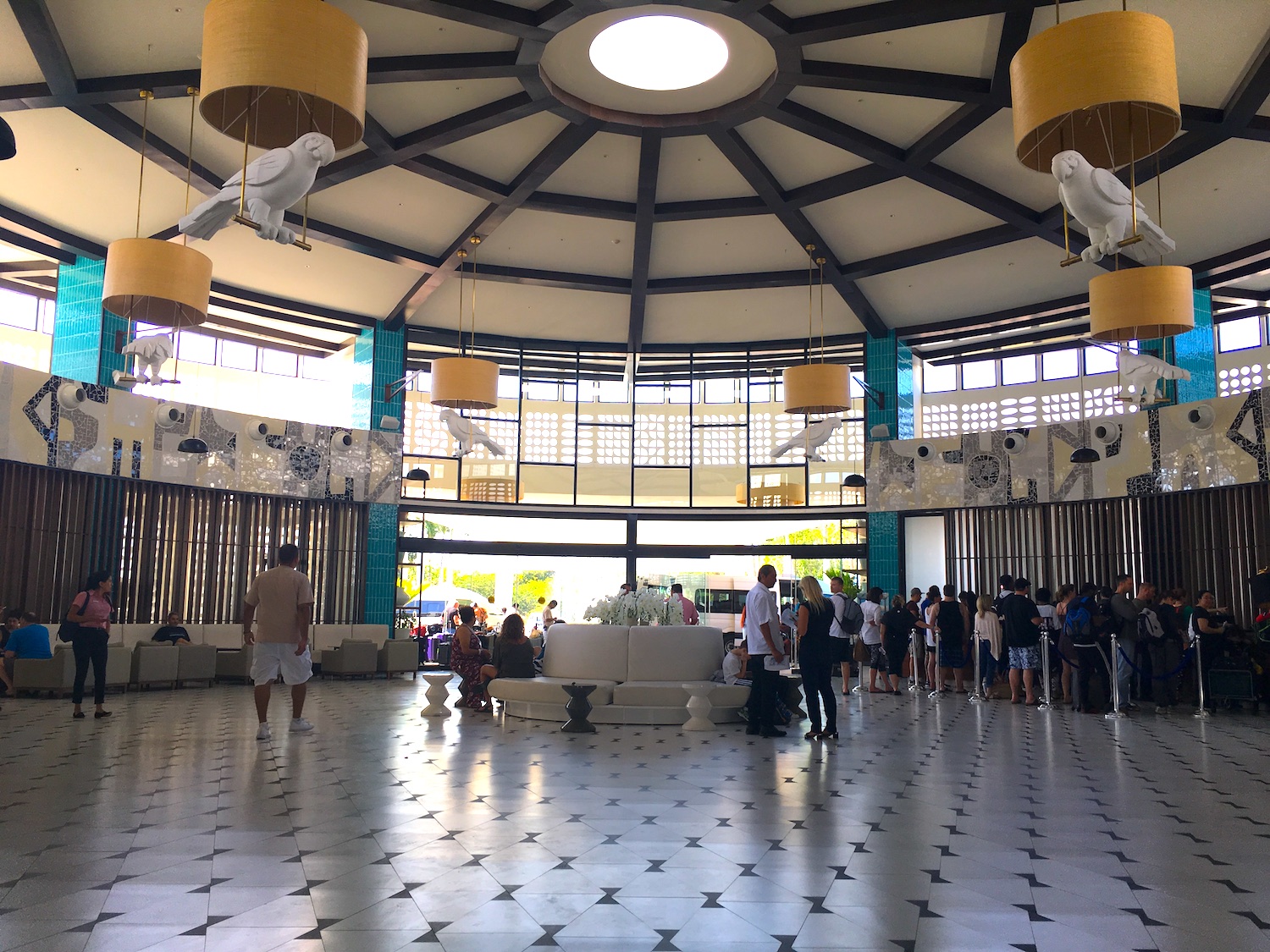 The day finally came and upon arrival to Cancun airport, we found our transportation and were ready to get this show on the road. We pulled up and were let out of the van in to the vast lobby with people who seemed to be eagerly waiting just for us to arrive. I was led to the check-in desk, completed the paperwork and was surprised to be given a complimentary upgrade to a Junior Swim Up Suite. I let my boy-fish know and he was super excited. This kid can live in a pool! Another great surprise was that our room was ready. Check-in is at 3 pm and we arrived around 12 pm. We were fully prepared to hang out in the common areas until our room was ready but that wasn't necessary at all! The Ocean Riviera was off to a great start with us. We left the lobby to start our vacation!
Ocean Riviera Hotel Design
The resort is very long and is divided into sections. The initial section is the "Main Street" area with shops, the main lobby, the theatre, bowling alley, gym, ice cream and coffee shop, Daisy (kids) club and teen club and Amaranto, the main buffet restaurant. After that is the accommodations area with the section for families with small children, called Daisy, up first, then the adults, El Beso, and then families with older children, Eden; the latter being closest to the beach. Next to Eden is the Privilege club building for members who pay for 1st class privileges. Just past Privilege is the beach. Sprinkled in the mix of all of these are the various restaurants.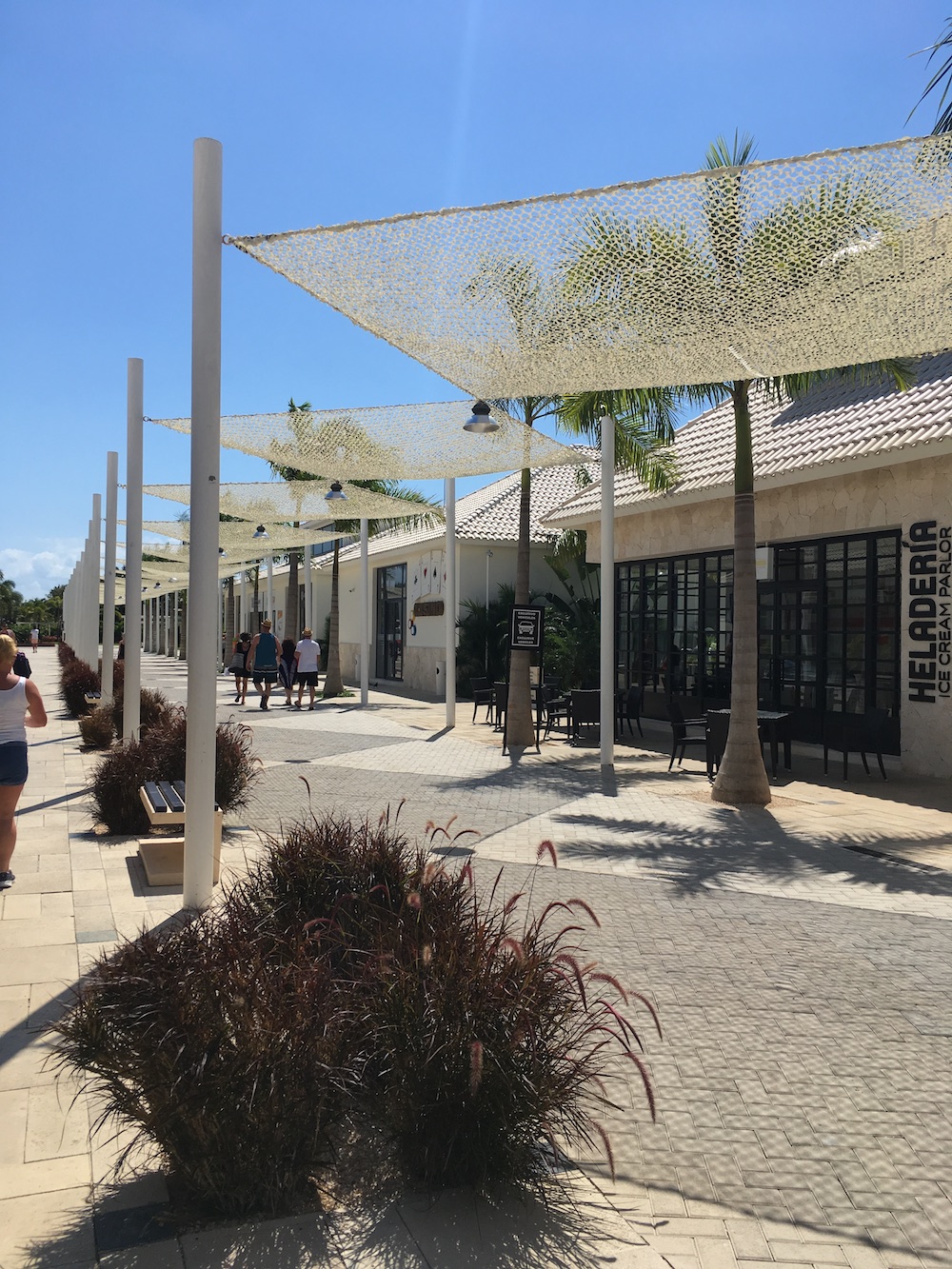 Every section has their own pool with special amenities that cater to the people in that section. Daisy has an amazing water play area and a sand playground. El Beso has trees so high you can't even see into their pool which I thought was kind of funny. However, one night they had a band and appetizers and an open bar at their pool. Eden's pool is pretty and vast and equipped with a volley ball net and a pool side crepe bar. Every pool has a pool bar, including bars at the beach.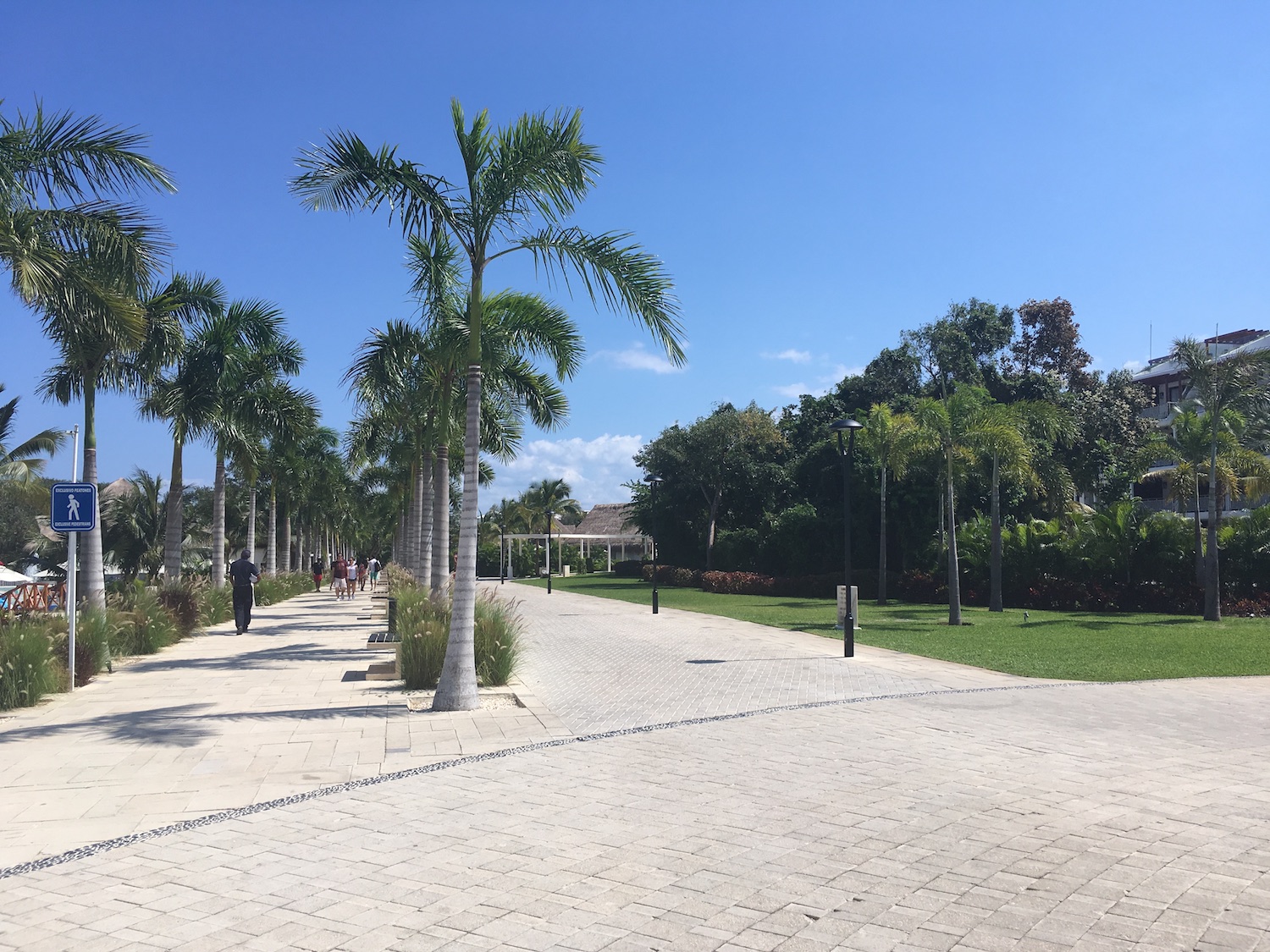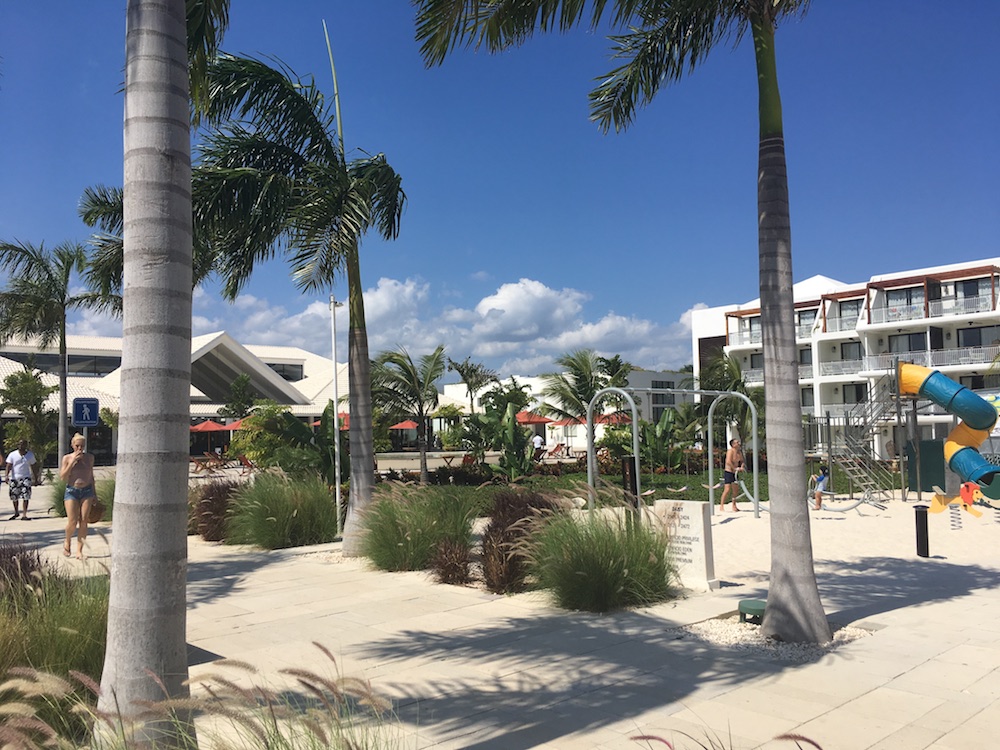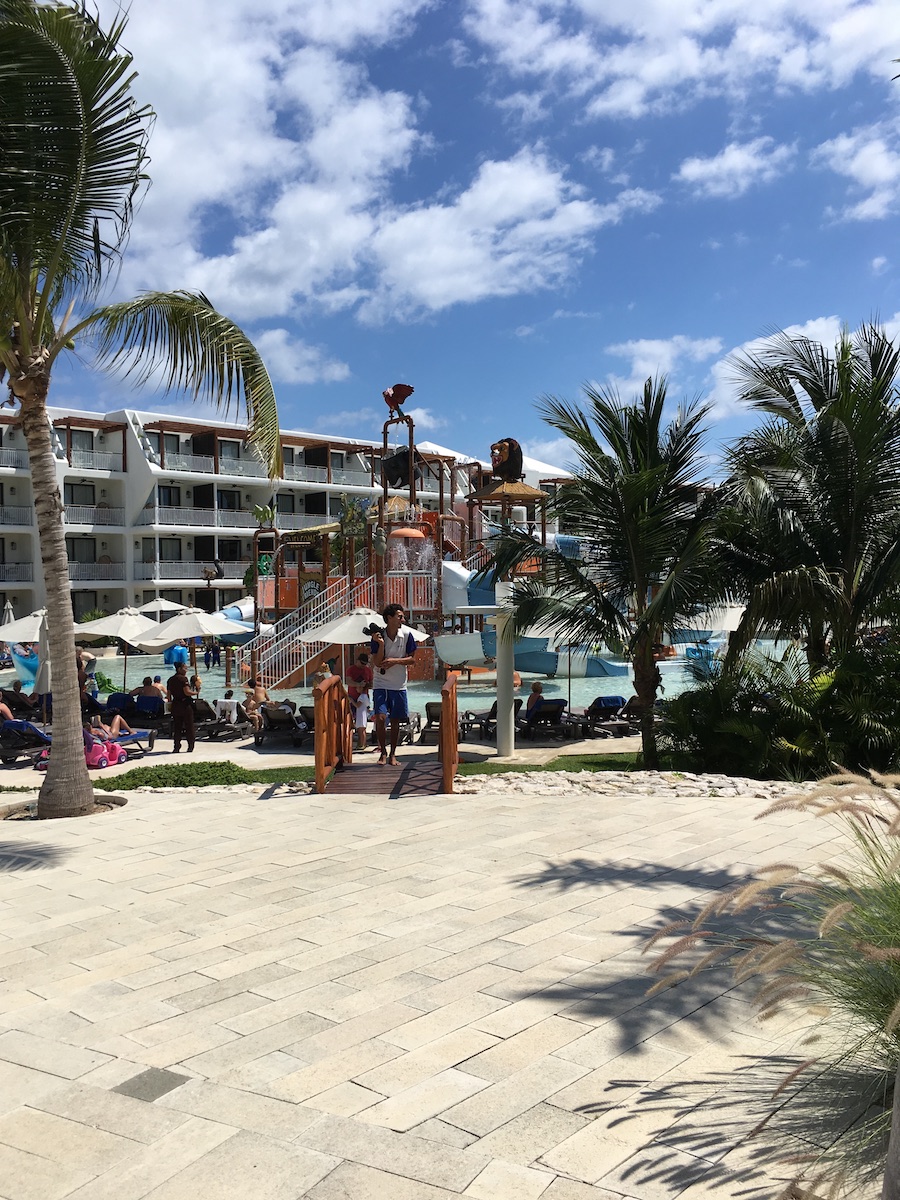 It's actually quite a walk to go from the main lobby to the beach so the resort offers a shuttle. It drives down the main strip of the property and has 3 – 4 pick-up/drop-off stops between the lobby and the beach. If you can coincide your walk with the shuttle stop route then it's great! Unfortunately, we only managed to do that once and walked the rest of the time.
Restaurants
Ocean Riviera Paradise boasts of 10 restaurants and , yes, they do have 10! All of the restaurants focus on specialty types of food with the exception of Amaranto which is their buffet offering. During the day, Pez Vela the seafood restaurant also offers a full buffet, as it sits on the beach and most guests don't want to leave the beach to head up to Amaranto. It's a great accommodation. The other restaurants are Italian, American, "Romantic", Seafood, Japanese, Steakhouse, Mexican and a coffee shop (which is the cutest and not so small coffee shop) and an ice cream parlor.
In our opinion, the buffet wasn't the best but it did have a variety of foods from cereal to freshly cooked omelets, to yogurt to Mexican breakfast tacos. There's definitely something in there for everyone. Where the restaurants on this resort shined were in their specialities. We ate at Pez Vela, the seafood restaurant, one night and had an amazing meal, from the appetizer to the entree. Everyone in our party enjoyed the meal there and had no complaints, with the exception of my son not being able to look at his fish. Lol!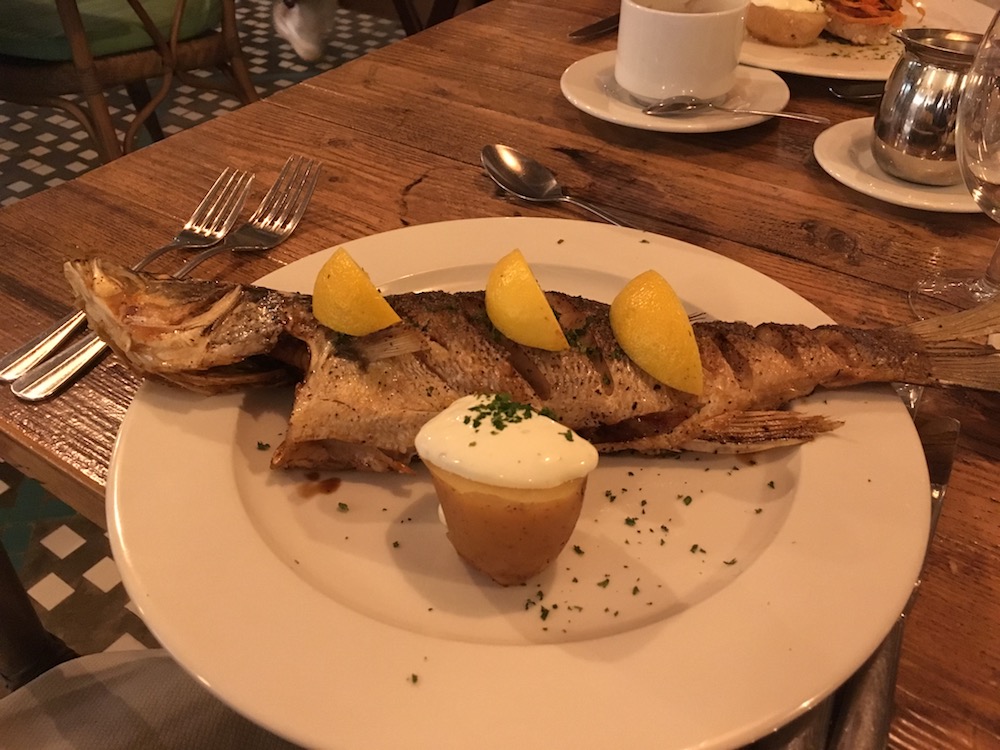 All restaurants are walk-in with the exception of the Japanese restaurant. It's hibachi style which requires reservations. You can make same day reservations at Amaranto at 11:30 am. What I didn't know is they stop taking reservations at 12:30 pm.  If you wish to make day-of reservations be sure to do it within that hour time frame. I'm really bummed that we missed out on it.
Daily Activities
As with every all inclusive, Ocean Riviera has a daily activity calendar and a nightly show schedule. We partook in Bingo, beach volleyball, and the Fire Show. All were what you'd expect and a fun way to break up the monotony of the day.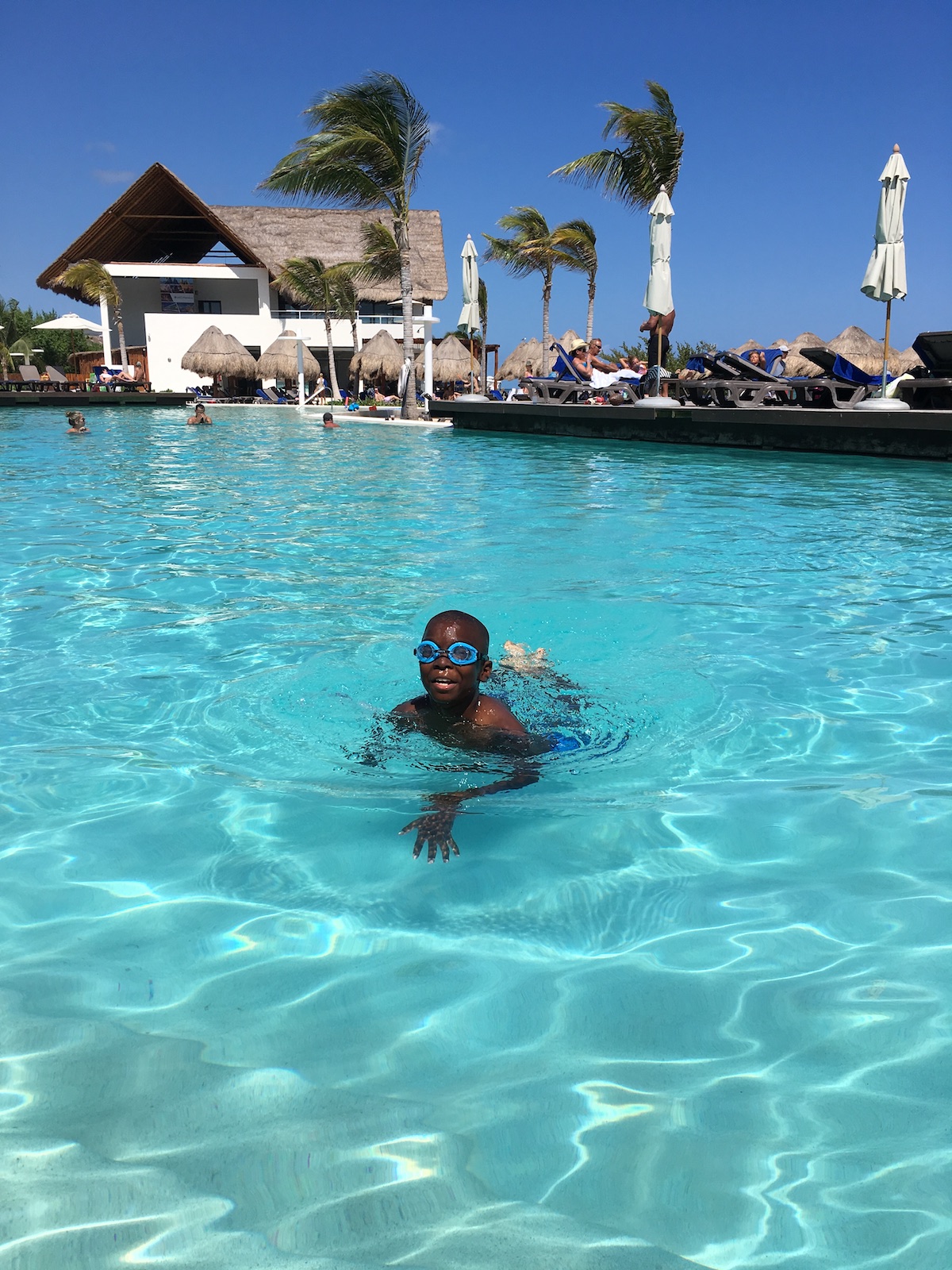 Where Ocean Riviera shined, in my opinion, was the decision to build a beautiful pool on the beach. This allowed guests to avoid splitting up if some want to go to the beach while others want to hang at the pool. Not every resort does this and I had fully prepared my son for the possibility of splitting up from my mom during the day. My son loves pools and she loves beaches but it was such a nice surprise not to have to.
On beach you have access to activities such as kayaking, sail boating, jet skiing, parasailing and beach massages. The latter three are an additional fee. My family partook in parasailing, jet skiing and beach massages and loved every minute of them.
Staff
The staff at Ocean Riviera is so great and helpful. We walked in on house keeping in our room several times and they were extremely gracious. The servers in the restaurants were incredibly friendly. They even remembered us, as we ran into two of them on their day off while roaming the downtown district of 5th Avenue. Drinks were delivered in a timely fashion, plates were constantly cleared and the environment was clean and warm.
If I were to do a star rating, I would rate the Ocean Riviera a 4 our 5 five stars! We had a great experience, that provided lots of fun in the sun in a beautiful location. I hope you have an opportunity to visit this great resort.
Have you been here? I'd love to hear of your experience.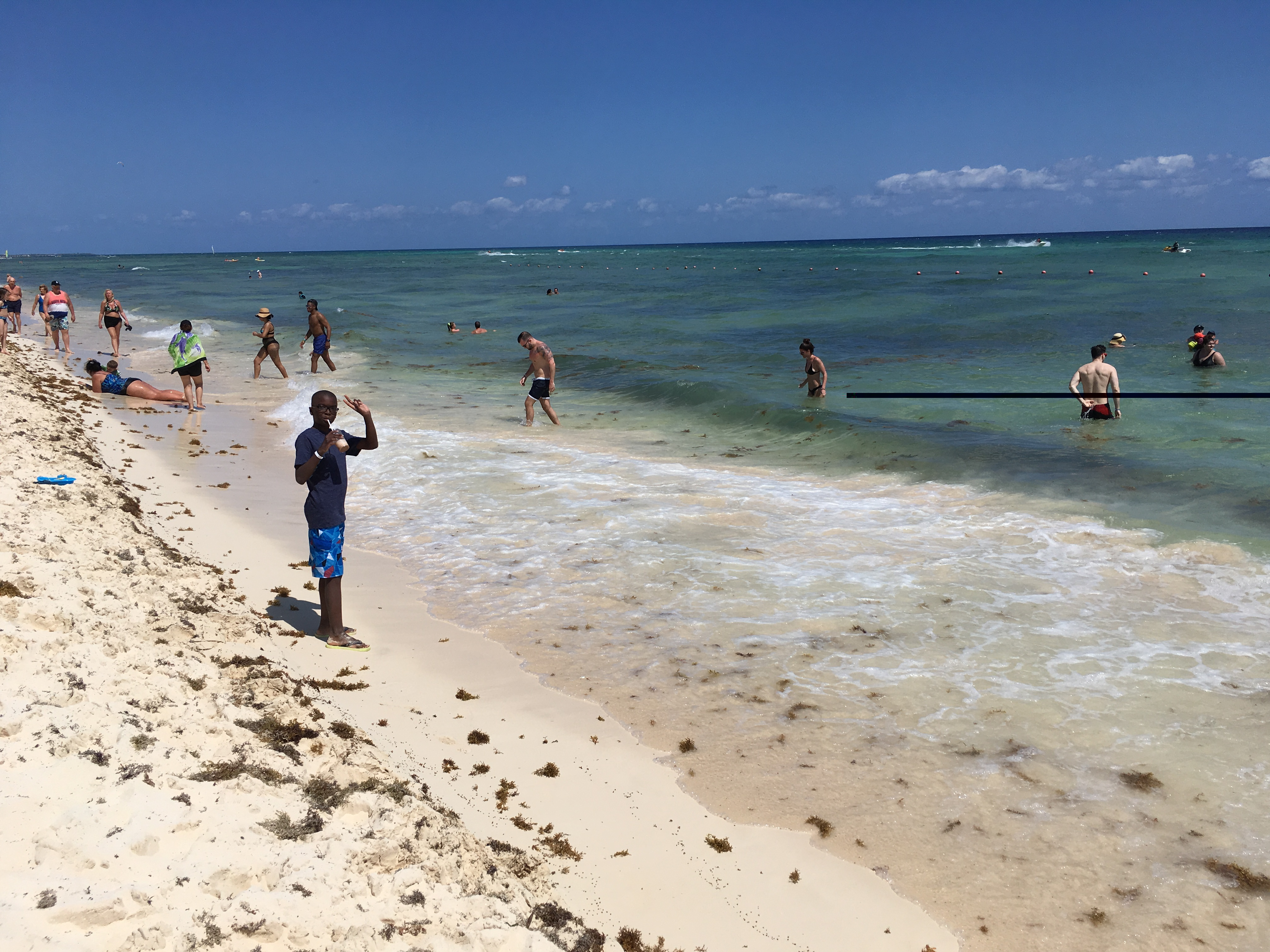 P.S. Wonder how I can afford to take such trips? It's really because we left the states. Yup, because we left the states! If you're a single mom, check out my course, The Single Mom's Path to Freedom: How International Living Can Change the Game. Your freedom awaits…