There are so many things to do in Mexico City that when I realized we'd be heading back I immediately began to feel overwhelmed. We first visited Mexico City in January of 2018. While we managed to get around and find some great things (click here for a recap of that trip), I can't say it was the best experience we had. Not that Mexico City is dull or scary or anything like that. In fact it's the opposite of all of that but I'll say this, you need a plan to tackle it. At least I did and I have yet to feel like that anywhere else.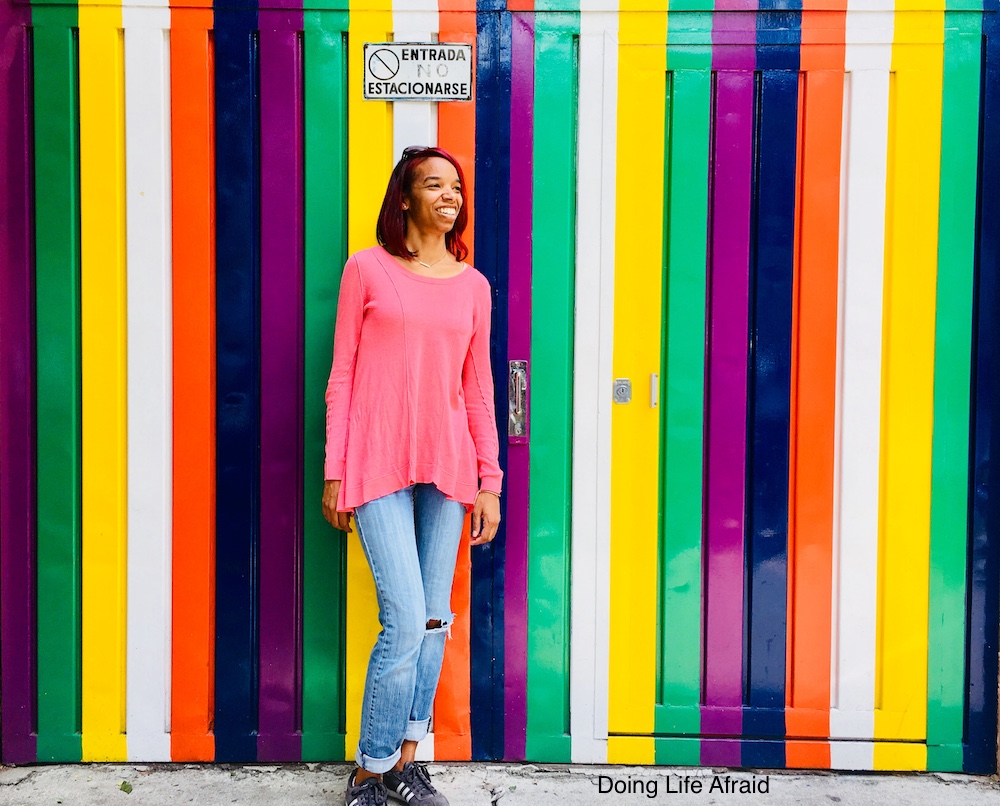 Disclaimer: Some of the links in this post are affiliate links, which means, at no additional cost to you, I will earn a commission if you click through and make a purchase or sign up for a service.
My Plan of Things To Do in Mexico City
I decided upon leaving Mexico City previously that this city has to be tackled like one would eat an elephant. (It's a saying, don't go calling PETA on me!) One small bite at a time. Any other way is just too much and takes out all the fun. Given this, I decided to narrow down the area of town that I wanted to explore this go round. Once I knew the area then I could decide on the things to do in Mexico City such as activities, restaurants and places to explore.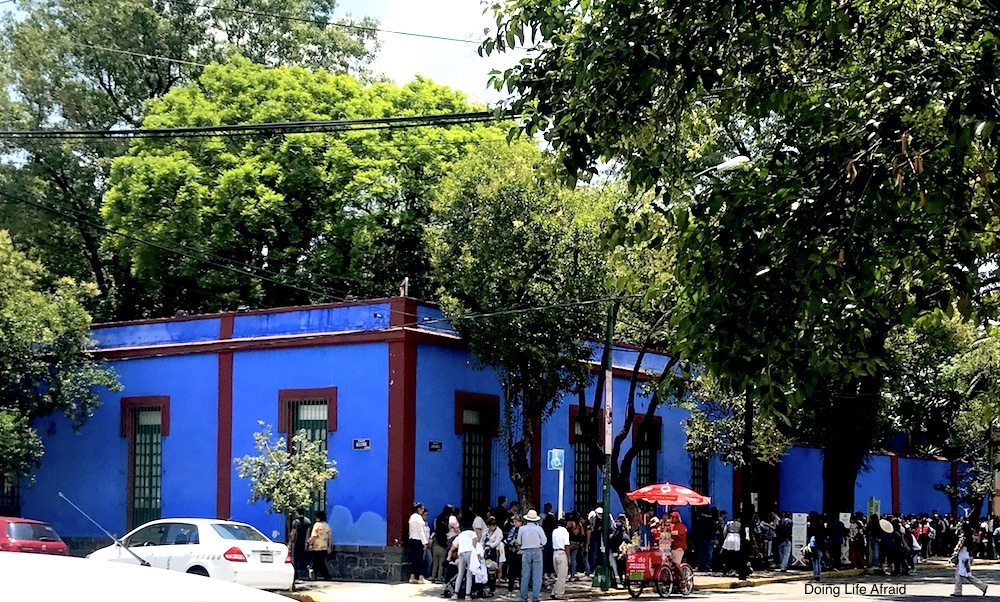 The Beautiful Area of Coyoacán
If you have visited Mexico for any amount of time there are a few figures that continuously come up in various ways: Frida Kahlo, Diego Rivera, Don Quixote. Out of all the things to do in Mexico City, I knew the one thing I wanted to do if I ever came back was visit Museo Frida Kahlo (the Frida Kahlo Museum). This museum, which houses Frida Kahlo paintings,  is located in the beautiful southern area of Mexico City, named Coyoacán. I heard it is an up and coming area with a true family and neighborhoody feel. This is what I wanted; the exact opposite of what we experienced the first trip to Mexico City.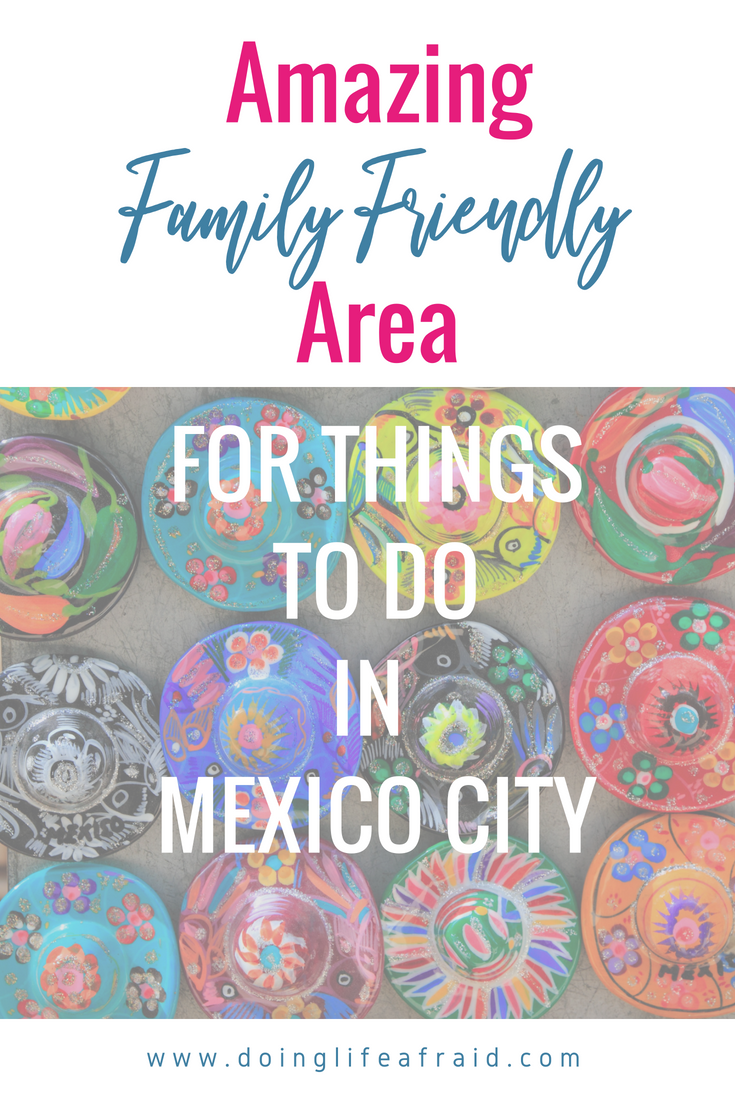 Coyoacán Did Not Fail Us
Coyoacán is so lovely. There are parks everywhere, cafes on every block, families walking around, Mercados near by and anything else you can think of. If you want a quaint experience of Mexico City, this is your place. As you run around with all the things to do in Mexico City, you can come back to Coyoáo Docan to rest and recharge.
Activities to Fill Your Days
Museo Frida Kahlo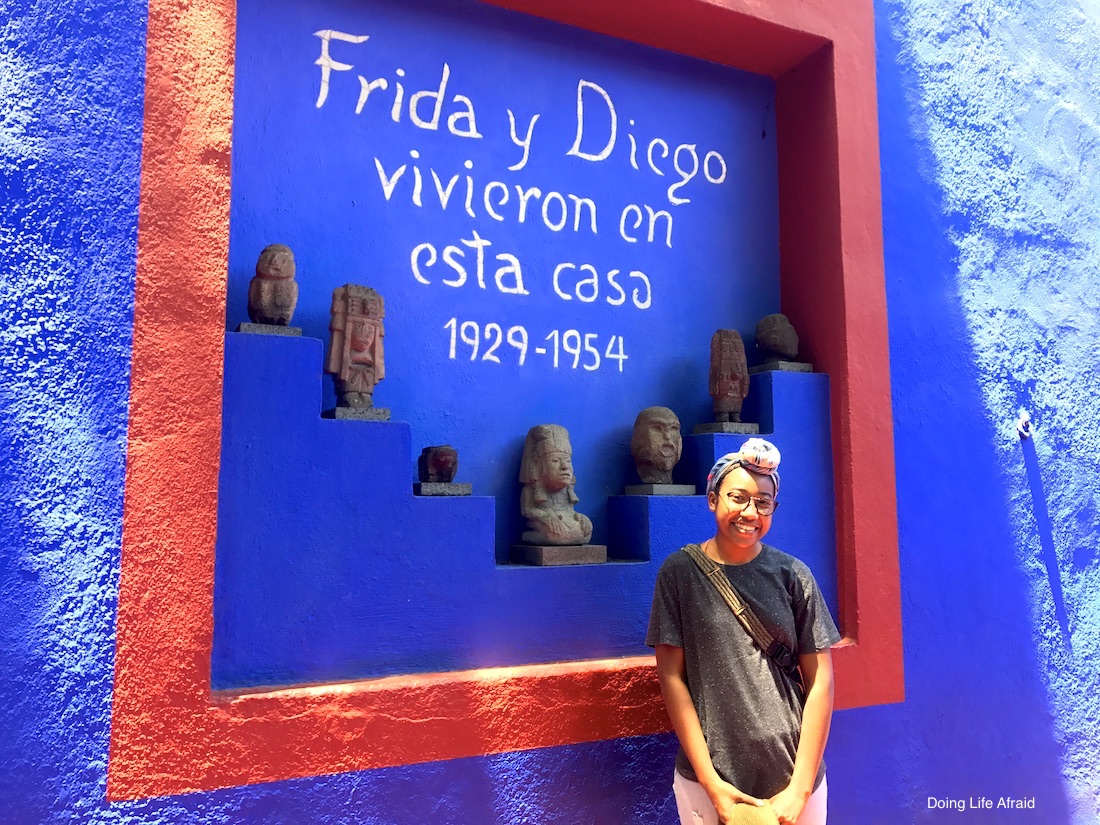 As I said above, Museo Frida Kahlo is located in Coyoacán. This bright blue building is the former home of Frida Kahlo and Diego Rivera. After their deaths it was turned into a museum and it's a hot ticket in town. The museum is home to Frida Kahlo paintings, in addition to her clothing (a temporary exhibit), some of Diego Rivera's paintings, their home furnishings, portraits and more. The grounds are lush with greenery as there is a beautiful courtyard, along with a store and coffee shop.
Local Mercados
Mercado de Coyoacán
This market is said to be an amazing market in Mexico City. I've been told that exquisite chefs visit this market to get rare cuts of meat, spices and more. After visiting, I can see this to be true. The market is huge and is full of everything you can think of from meat butchers, sit down eateries, toys, clothes, spices, fruits & veggies and so much more. We even hunted down amazing smoothies (once again, it seems to be our thing as we did it in Playa del Carmen) for $20 pesos (about $1 USD).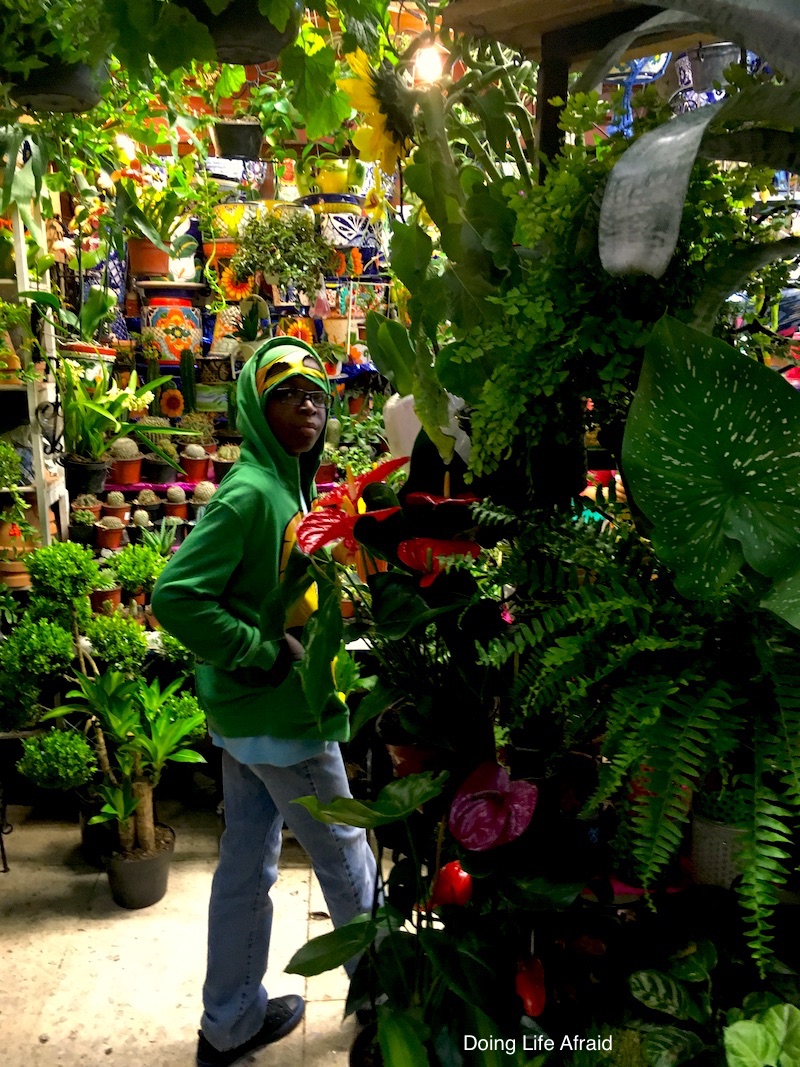 Mercado de Artesanías de Coyoacán
Located directly across from the town square, this artisan market is not to be missed. Anything you can imagine being made by hand can be found in the Mercado. The vast variety and the depth of beauty in the work is nothing short of amazing. As you wander around you'll find jewelry, woodwork, candles and soaps, leather works, clothing, glass art and much more. It's so tempting to buy everything you see but try to have some restraint so you can dive into some amazing food!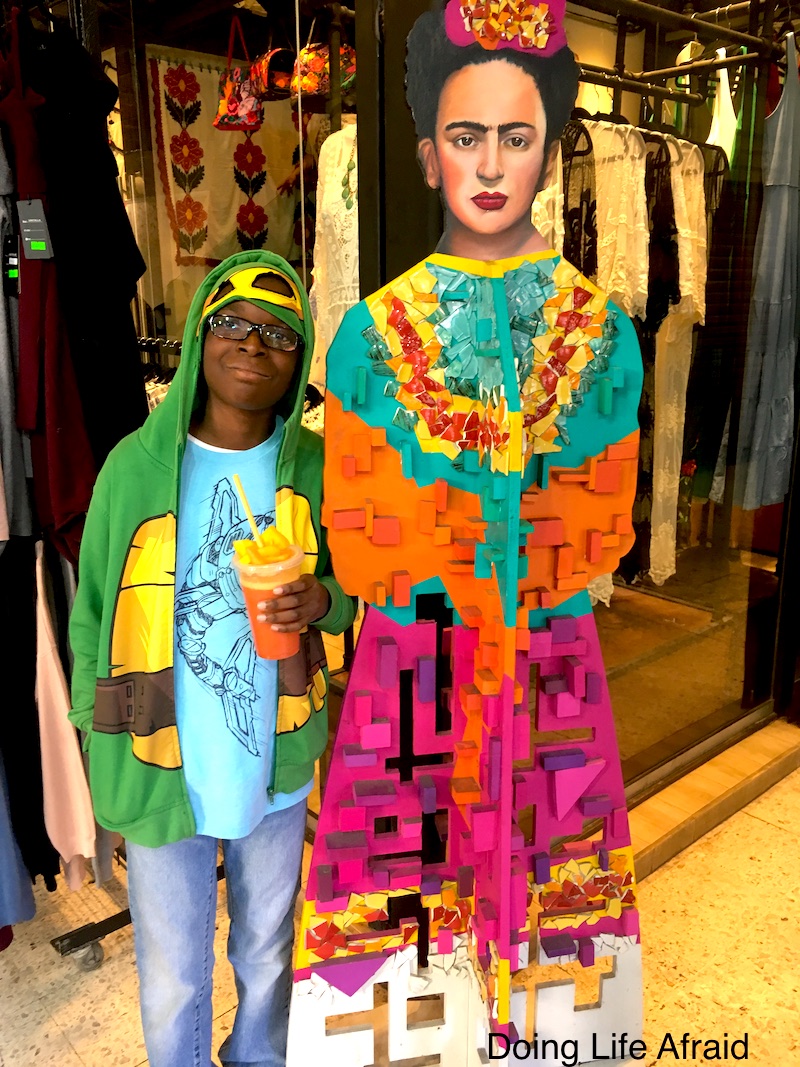 Gotta Have Some Good Food!
It's just not ok to come to Mexico and not have good food…just not ok! I have to share a little secret here, though. My son and I are not fans of Mexican food. Nope, we aren't. I'm proud to say, though, that we have come a long ways and definitely have some Mexican favorites now after all the time we've spent here. It just not our preference. Given this, we scoped out some great spots for lovers of all types of food.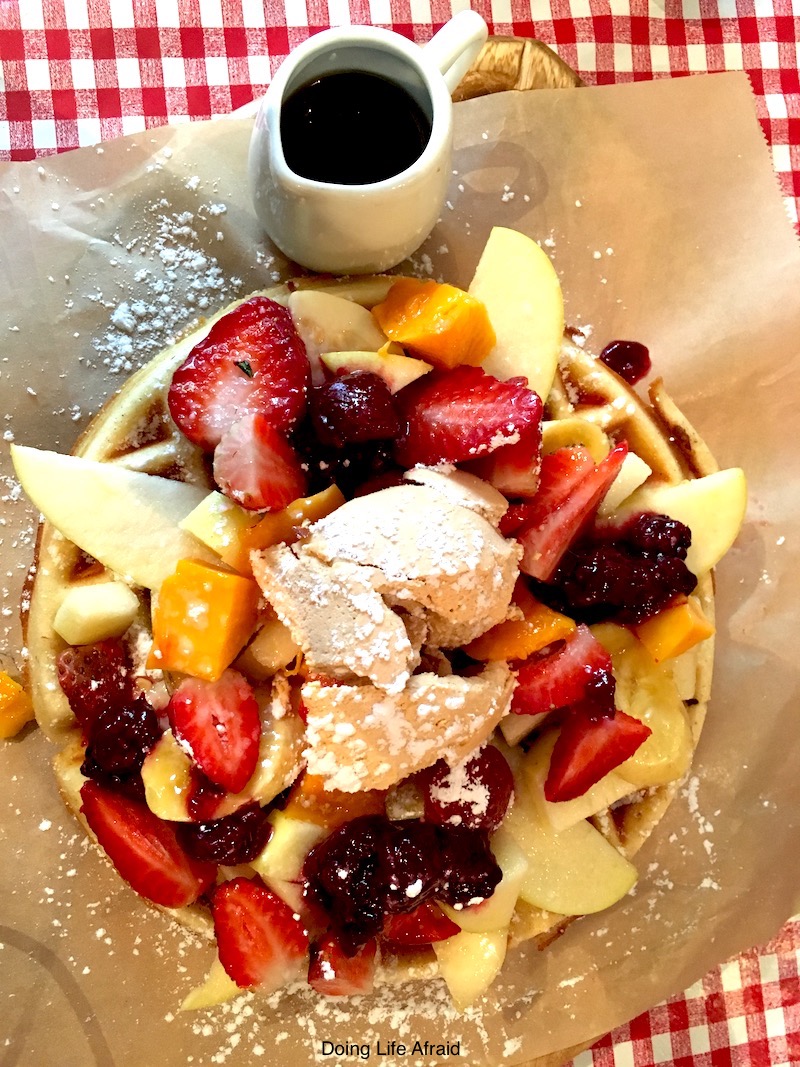 Breakfast
Los Amantes, Café & Bistro, located straight down the main road of the town square is the perfect breakfast spot! It's so quaint and comfy and the food is not to be missed. My son and I ordered waffles and bacon. To my surprise we were granted the most beautiful waffles that were just as delicious to eat as they were to the eye to see.
Dinner
There are quite a few dinner spots in Coyoacán, for sure. There's no way I can go through them all. Two stood out for us. La Casa de Los Tacos, known for the most outrageous and daring types of tacos to "classic" tacos (which is more our speed). Centenario 107 fulfills all taste buds. Seriously, we went back twice! This place is so good; from tacos to soups to the best desserts evah!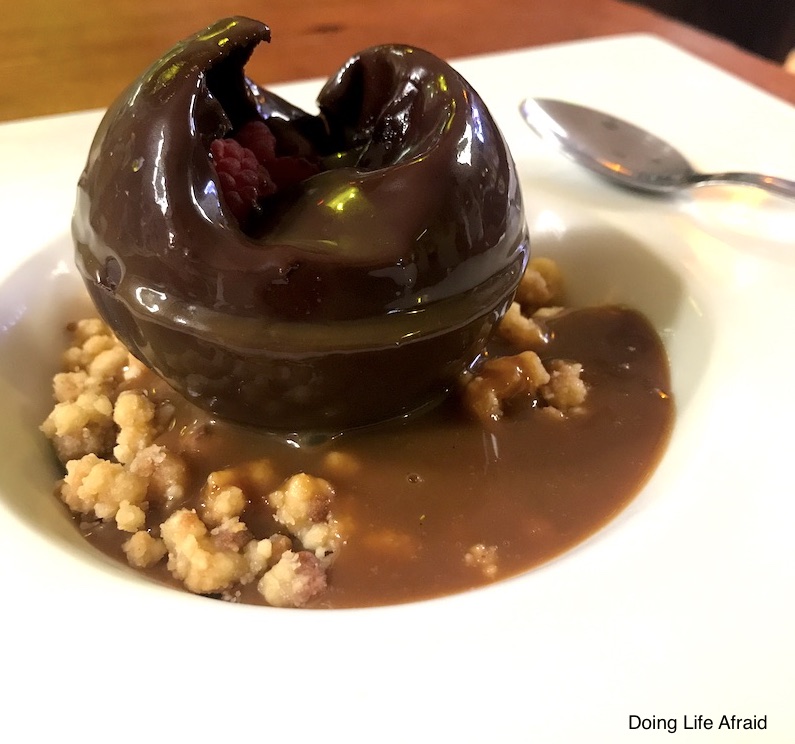 Cafés
Not to be missed, especially if you are a book lover or like to enjoy beautiful spaces or love amazing coffees and teas is Hermann Thomas. We stumbled upon this spot walking from the AirBNB to the town square. I was caught up by it's decor. Seriously, I just wanted to sit in it. Lucky for us, because we got to enjoy the most amazing hot chocolate and berry tea with "free" berries sitting in the bottom of the steaming hot water. Make some time to wander into this place and get caught up in a trip down memory lane with the 80s music and the most amazing atmosphere and drinks.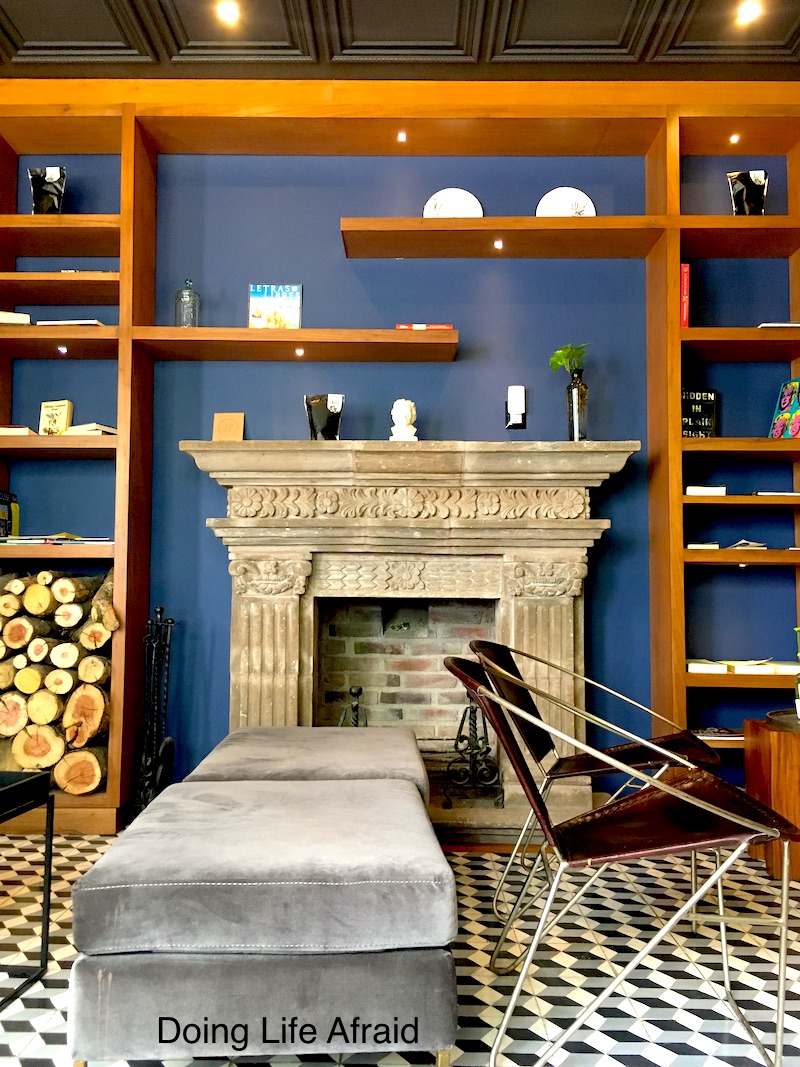 Town Square
The Coyoacán town square is bustling on the weekends with good reason! It's home to two Jardins, a cathedral, many restaurants and true to Mexican culture, it's fun to just sit in the middle of it and people watch. The atmosphere is family friendly and full of excitement.
Amazing Location
Coyoacán did not disappoint. This neighborhood had a great vibe while not being far from all the major attractions. Of course, this was partly due to the amazing AirBNB we stayed in. (Side note – I did, in fact, give AirBNB another try after our sketchy situation in Playa del Carmen. I have been pleasantly surprised.) We did not have a need for a car to get anywhere in Coyoacán.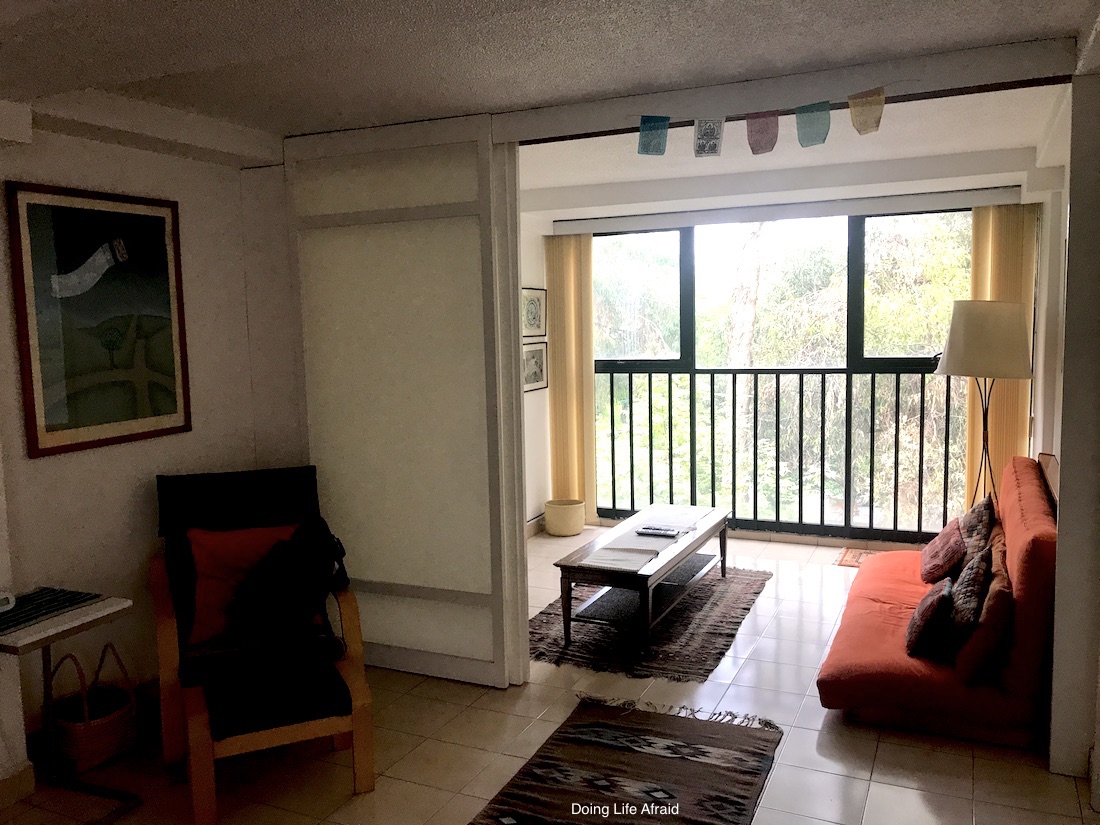 When we did venture out of Coyoacán it was a quick 20 minute Uber ride to major attractions. We moved all around the city and back with no issue. The best part was that the total of all of our rides cost no more than $15 USD! I love taking Uber in countries around the world.
This area provided everything I was seeking in our trip to Mexico City and I definitely feel like this visit was one for the books!
P.S. If you are traveling and have yet to try AirBNB and/or Uber, you are truly doing yourself a disservice! Give it a try and see how these services enhance your travel experiences. Click here to save $5 off your first Uber ride and click here to obtain $40 travel credit for your first AirBNB stay.