You can find me…
Podcasts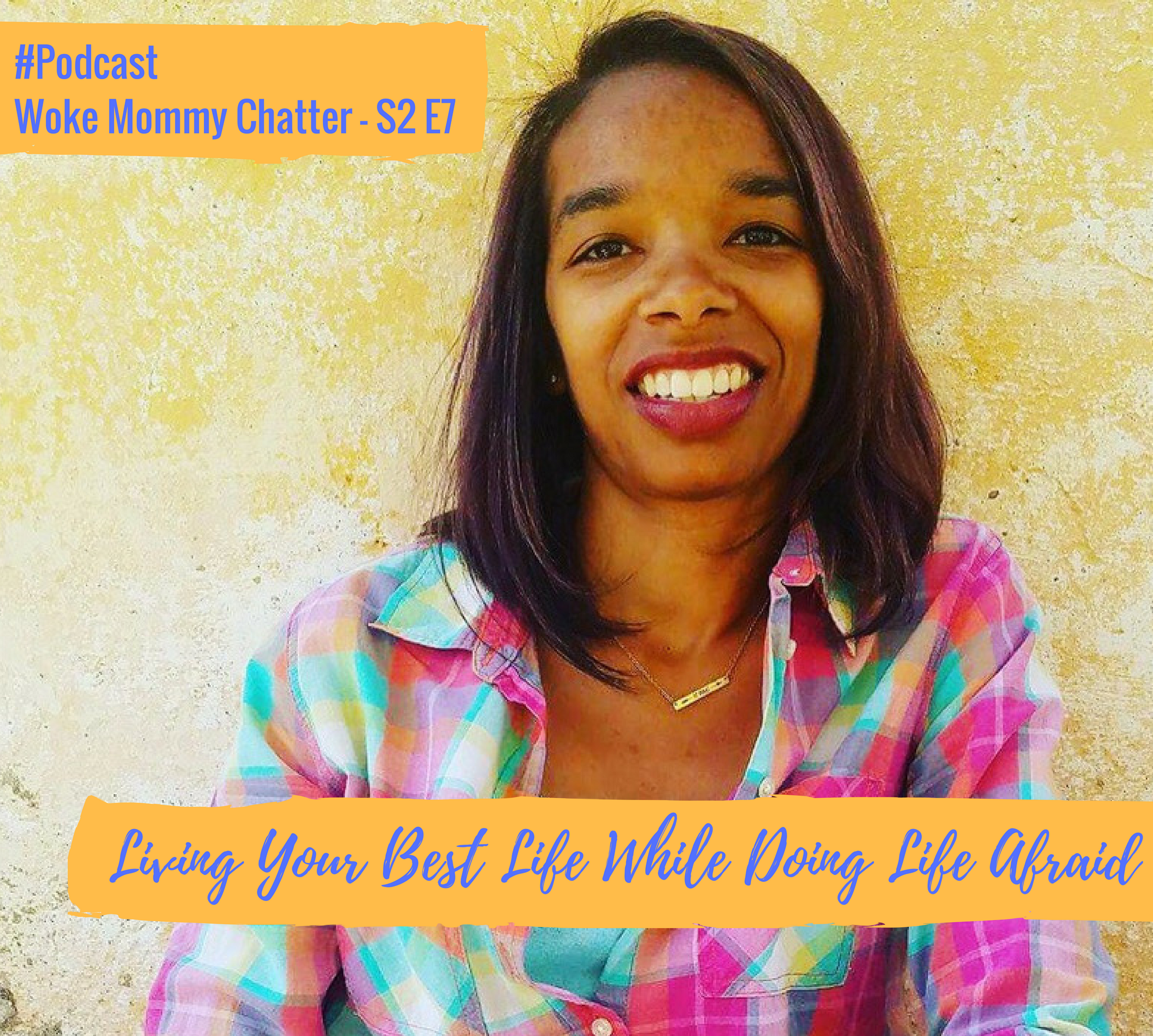 Woke Mommy Chatter
"Imagine this…You are living in Atlanta, Donald Trump has just won the election. You are shocked, you are in disbelief. You look over at your young son, his Black life matters more than anything in the world to you. Like so many Black mothers in the US, you worry for his future, you stress at the education systems private and public that are failing him, you worry about the preconceptions about his Black body that could cut his life short,  so the next day, you wake up and put in an application for a passport. In a year, you'll be on a plane headed for Mexico, scared, but sure that at least for now, you're making the right decision. Meet Aja Rutledge. This is her story." – Woke Mommy Chatter Podcast
Listen on iTunes here.
Listen on Libsyn here.
Listen on Soundcloud here.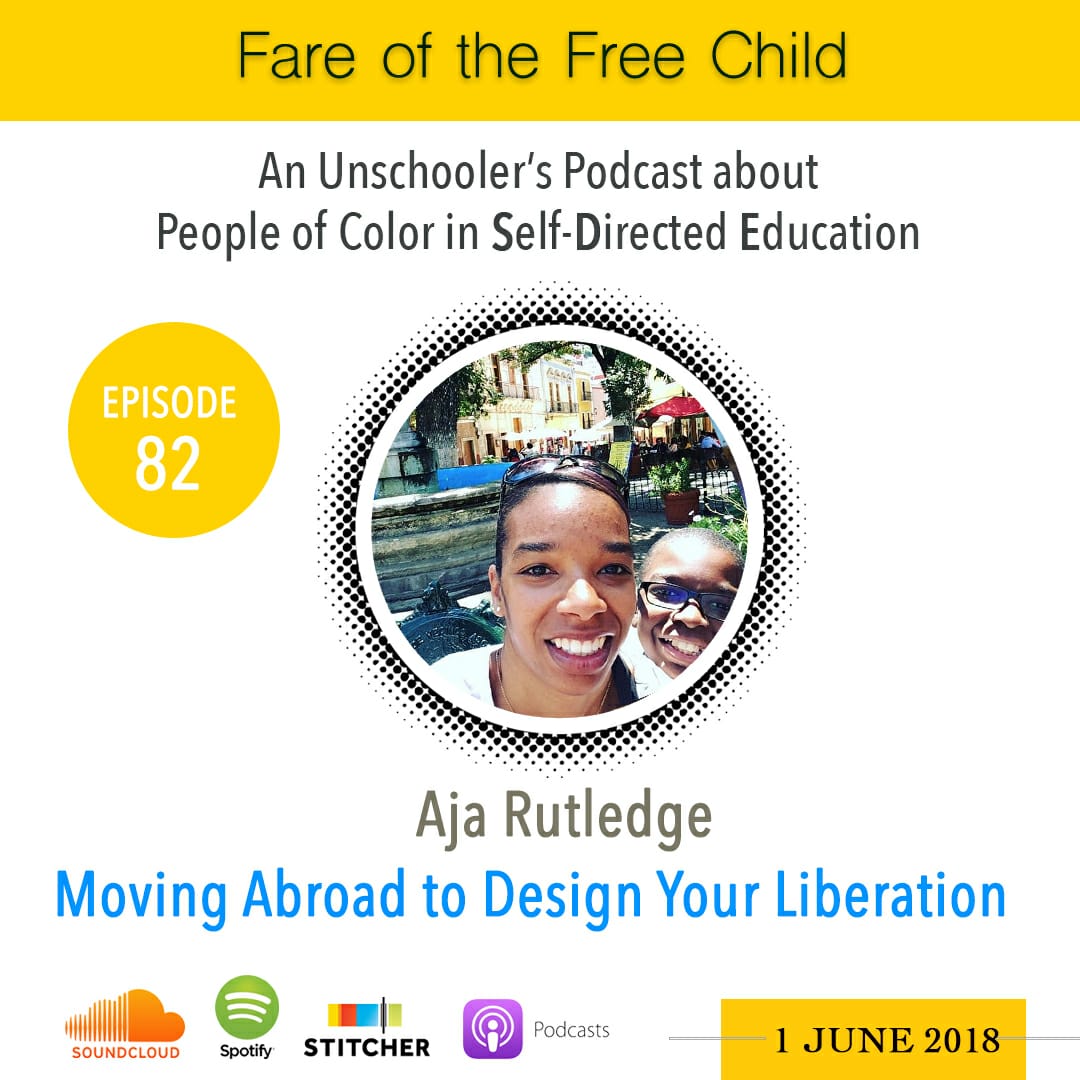 "Single Mom Travel: Here's the story of Aja Rutledge, a single mother who moved abroad with her son, to design their liberation: Put your kid in public school, you fight through the fight, and you build your life around the best school district you can afford. And you find a good job to help you fund this life. But one day your son comes home and says, "Can you please put me in a school where they get me?" A year later, you're on an unschooling path, living in Mexico with your son, and a growing community of other people who are learning how to live out their liberation and make room for their children to live out theirs too." – Fare of the Free Child Podcast
Click the link to check out the podcast online or to listen on iTunes, Soundcloud and Stitcher.
On this episode, Aisha is joined by Aja Rutledge, a single mom who is a travel blogger, lives internationally with her son, and owns a travel agency.
We discuss how single moms can travel, have amazing experiences, and create great memories with your children. This podcast episode shares tips on:
The best places to take children as a single mom
How you can find the best deals to make travel more affordable
How to conquer any fear about traveling
The top things that you may not think that you need to bring or be prepared for on your trip
Groups to connect with to get notified about deals and to connect with other moms who love to travel.
Listen to the podcast episode below or check it out on iTunes, Google Play, and Stitcher.
Articles/Blogs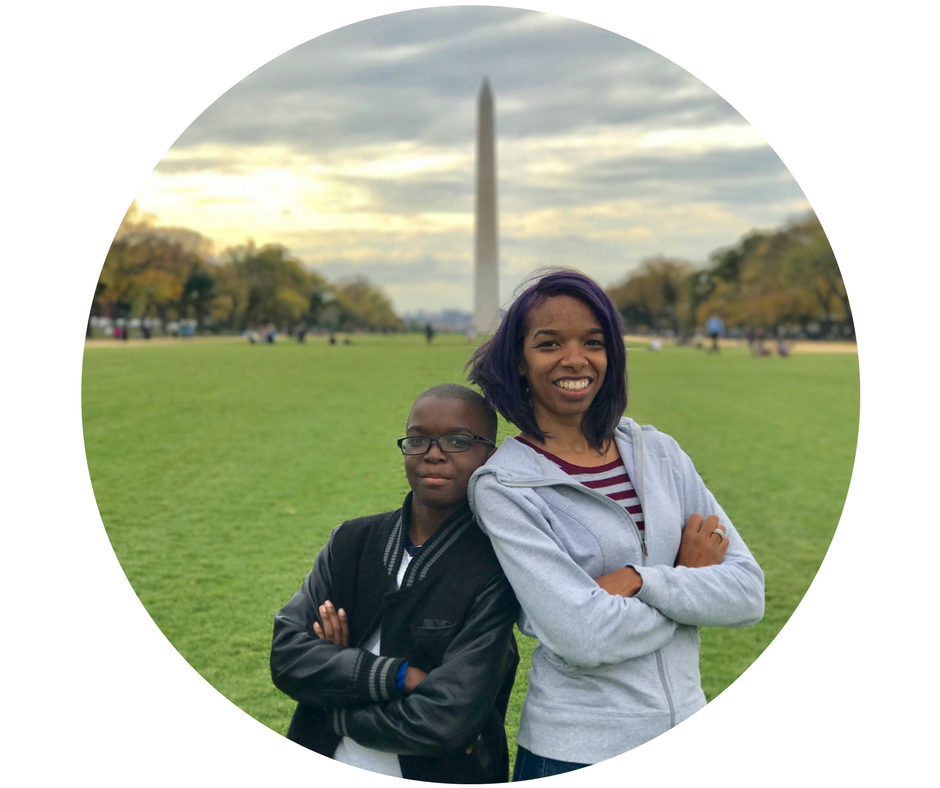 "At some point, an awful and uninformed human took it upon themselves to spread the most horrific urban legend ever. It was the tale of "You won't be able to travel once you have children." HMPH. See exhibit (A) which appears to suggest that motherhood and passport stamps can't operate in the same universe." – Tanai Benard
Click here for the full article.
Guest Post on the "Children In Motion" Blog
"As a kid, I was in the public-school system, first in NYC then in Atlanta, GA. I thought that was the way it was; some kids went to public school while others went to private. Then I had my son and in raising him my eyes have been opened to so many options that I never knew existed before.
I took the path a lot of parents do and searched for the best elementary school for my son. I moved into a different county to get him in one of the best schools in that county. Kindergarten went well. The teacher was great, and she was so helpful and attentive to my son. She'd always mention how my son reminded her of one of her boys. I didn't fully grasp the weight of this until my son moved up to the 1st grade.
Everything went downhill at this point."
Click here for the full article.