Guanajuato Mexico is a little town in Central Mexico that I had never heard of.  There are so many well known cities in Mexico that tourists flock to like Puerto Vallarta, Cabo San Lucas, Cancun and Playa del Carmen, and Mexico City to name a few. I learned I was headed to Guanajuato for the Project World School Family Summit back in January. I truly considered it a pass-through town on our journey somewhere else. Yet, over two months later, we're still here because there's just so much to love about Guanajuato! Here are nine reasons why you should immediately put Guanajuato on your list of top cities to visit in Mexico.
1. A Mexican Tourist Center
Guanajuato is a tourist city but not for the expat. Whoohoooo! People from all over Mexico come to experience Guanajuato. It's really beautiful to see. Just last week people were here from Mexico City, Morelos, Jalisco, and Michoacán. Due to the touristy nature of the city there's always something going on. Spontaneous mime and clown shows break out on the theatre stairs, Guanajuato Nightlife and Callejoneadas Tours, musicians of all kinds play along the streets and street artists of all kinds. It's so much fun!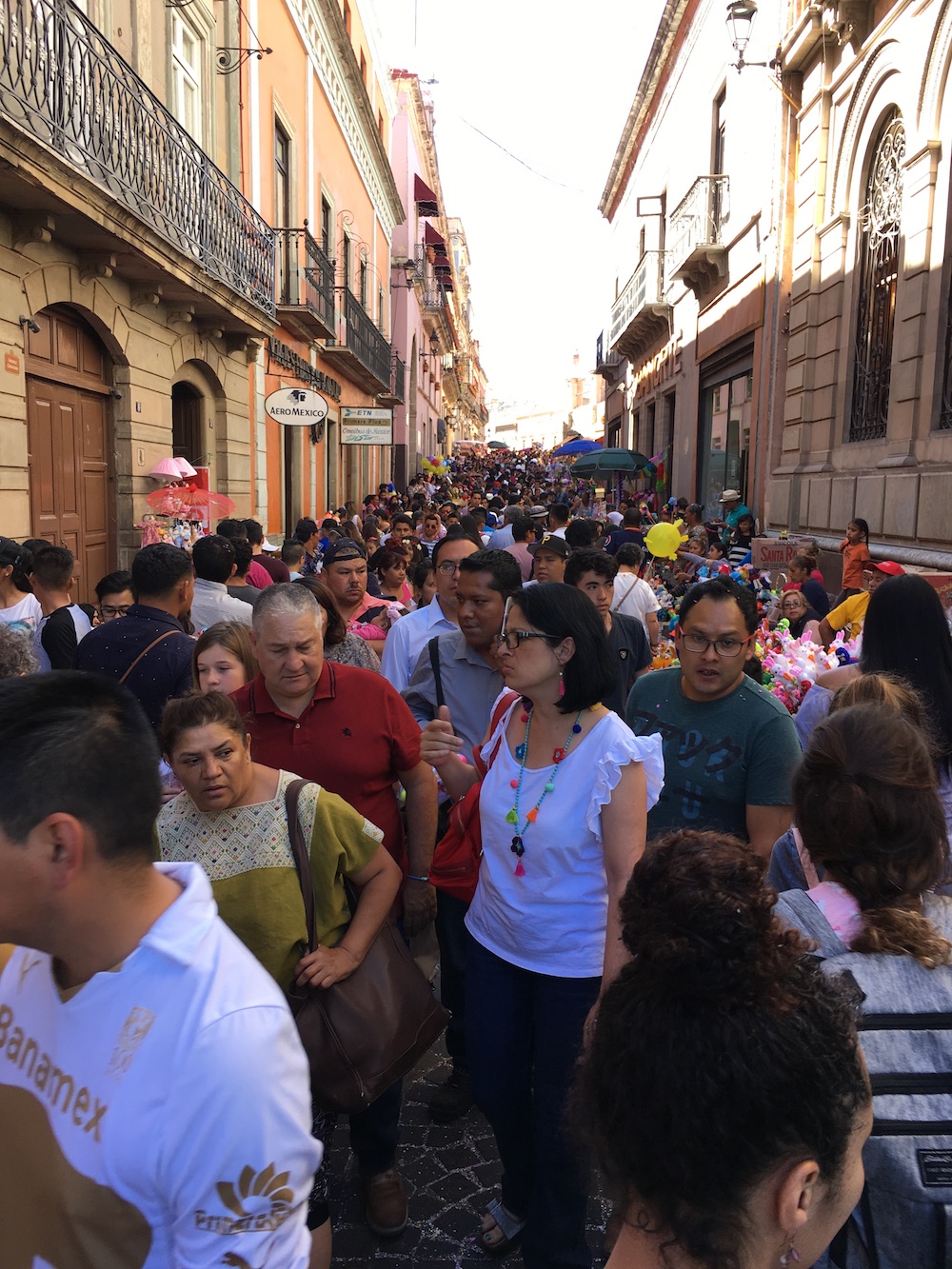 2. UNESCO World Heritage Site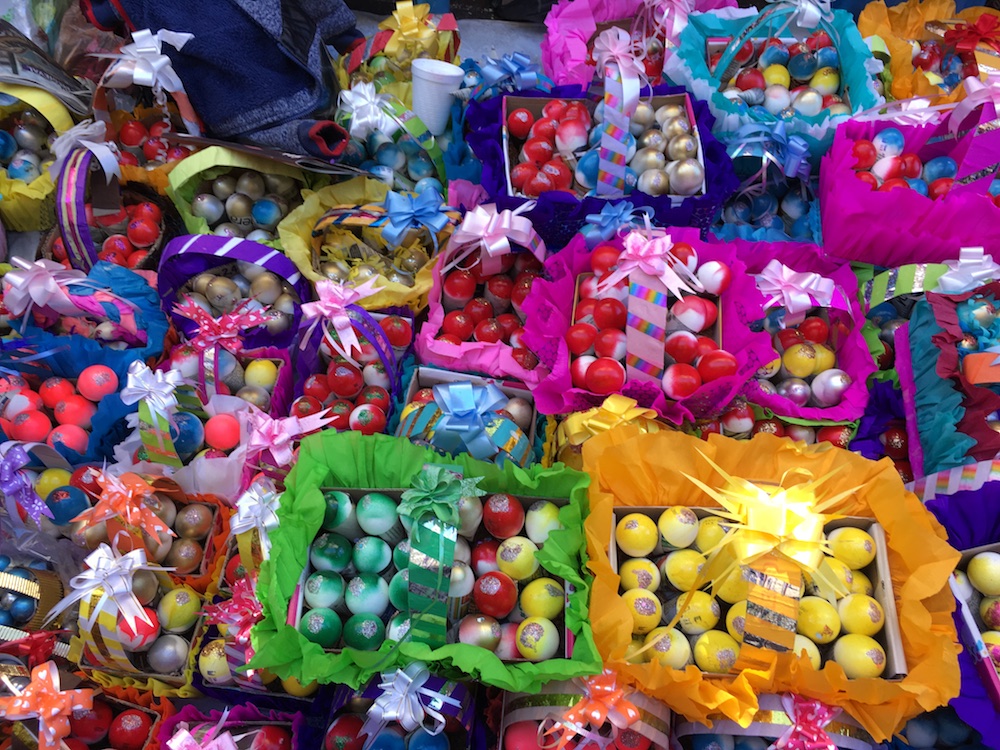 Guanajuato is a UNESCO World Heritage site. This label ensures that the culture, history and heritage of the location is preserved. Guanajuato's history as  a mining town heavily influences what is done and preserved here. The Mummy Museum and the celebration, El Dia de la Flores, which takes place here the week before Easter, are just a few of the activities influenced by Guanajuato's mining history.
The UNESCO site defines a World Heritage Site by the following definition:
The United Nations Educational, Scientific and Cultural Organization (UNESCO) seeks to encourage the identification, protection and preservation of cultural and natural heritage around the world considered to be of outstanding value to humanity. This is embodied in an international treaty called the Convention concerning the Protection of the World Cultural and Natural Heritage , adopted by UNESCO in 1972. – http://whc.unesco.org
3. Colors, Colors Everywhere
Guanajuato is so freaking colorful in the most amazing way! The colors on buildings would make your HOA committee gag but here, it's so beautiful. I'm telling you, walking five minutes through town will turn your frown upside down. I really can't say much else about them because it's not that the colors do anything, physically. They just never get old. Every day there's a opportunity to have a "wow, look at that building" moment.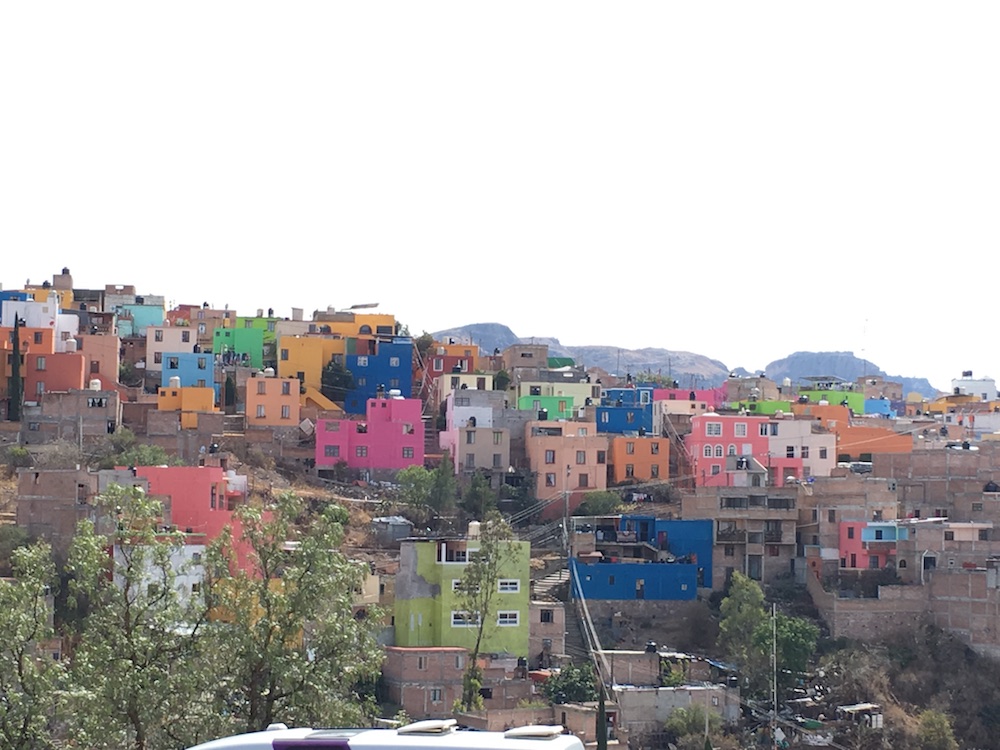 4. Surprises Galore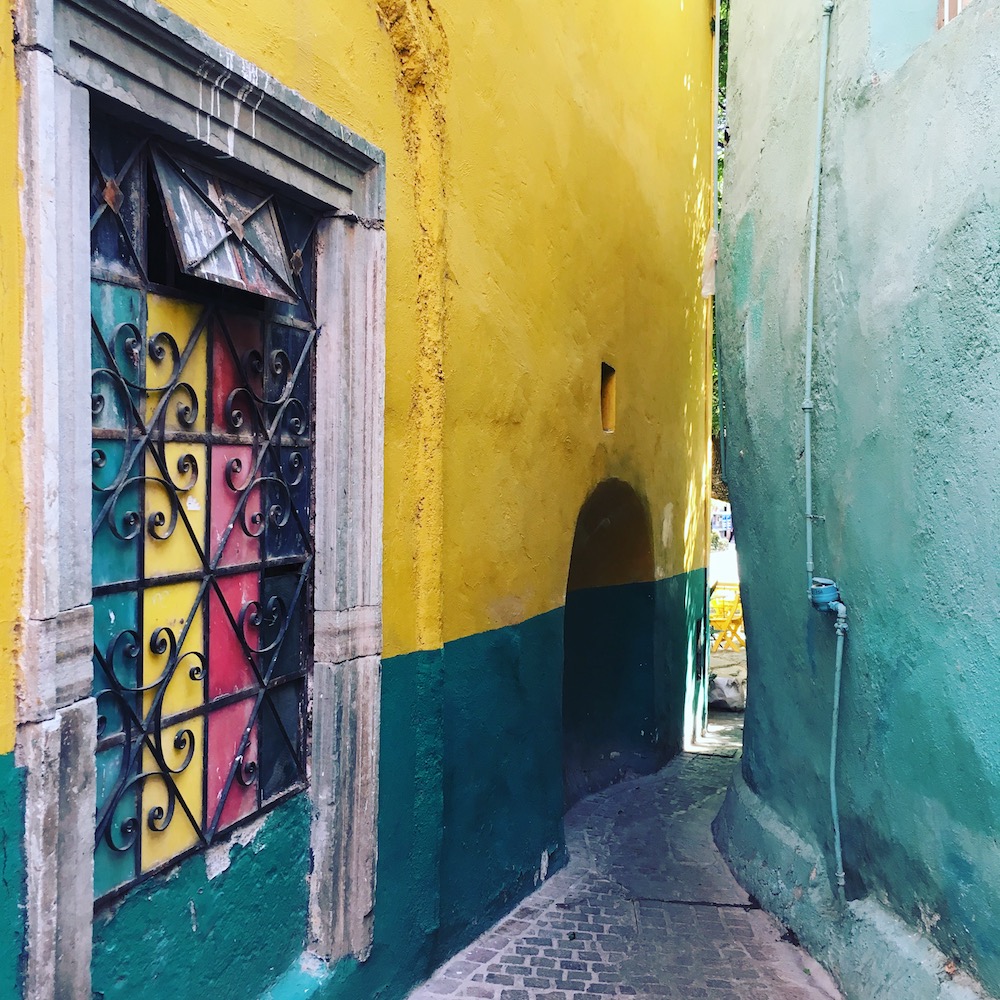 This city is full of surprises! That sounds like a cliche but its true. Buildings look old and colonial from the exterior then you walk into some and they're modern and funky. Some doors look like a standard home entrance, then you catch it open one day and find a view of a magnificent courtyard with beautiful buildings surrounded with windows lined with flower pots. Odd alleys transform into magnificent artistic pathways. As you eat dinner, pop-up parades may roll in front of your restaurant. As you walk through town you may be serenaded by Nordic and Balkan street musicians. It's so exciting to experience these little surprises that present themselves, daily.
Can I just throw in here that the doors here are some of the most amazing doors I've ever seen? I have not been one to really pay attention to doors, overall, but they grab your attention here. The doors will surprise you!
5. Museums and History Are Everywhere
I'm not kidding. Guanajuato is home to the Don Quixote Iconographic museum and the the Diego Rivera Museum which was created in Rivera's childhood home. Diego Rivera is a famed Mexican painter and husband to Frieda Kahlo. (Freida Kahlo is everything in Mexico, seriously. Do yourself a favor and learn about her while here or prior to coming and enhance your knowledge of her while in Mexico.) Another one of Guanajuato's famed museums is the Mummy Museum, which holds 100+ people who were mummified during the Guanajuato cholera outbreak in 1833. There's also Pipila, the monument on the top of the hill overlooking centro. The monument commemorates Juan José de los Reyes Martínez Amaro who is a hero in the War of Independence.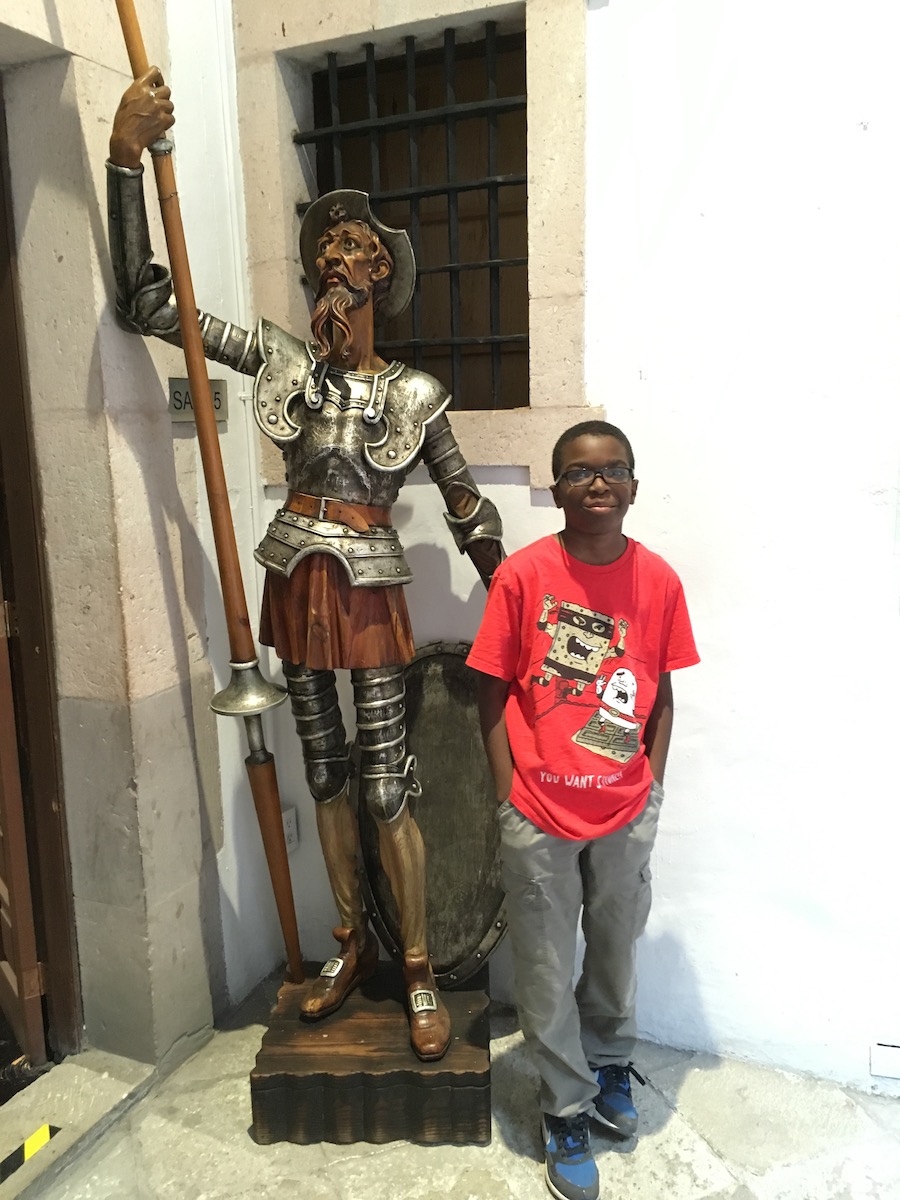 These aren't all of the museums in town; there really are more! Guanajuato has a ton of history to learn about and explore. I didn't even dive into the Cathedrals which is really a disservice. There are some of the oldest and most beautiful Cathedrals in this town and they're everywhere.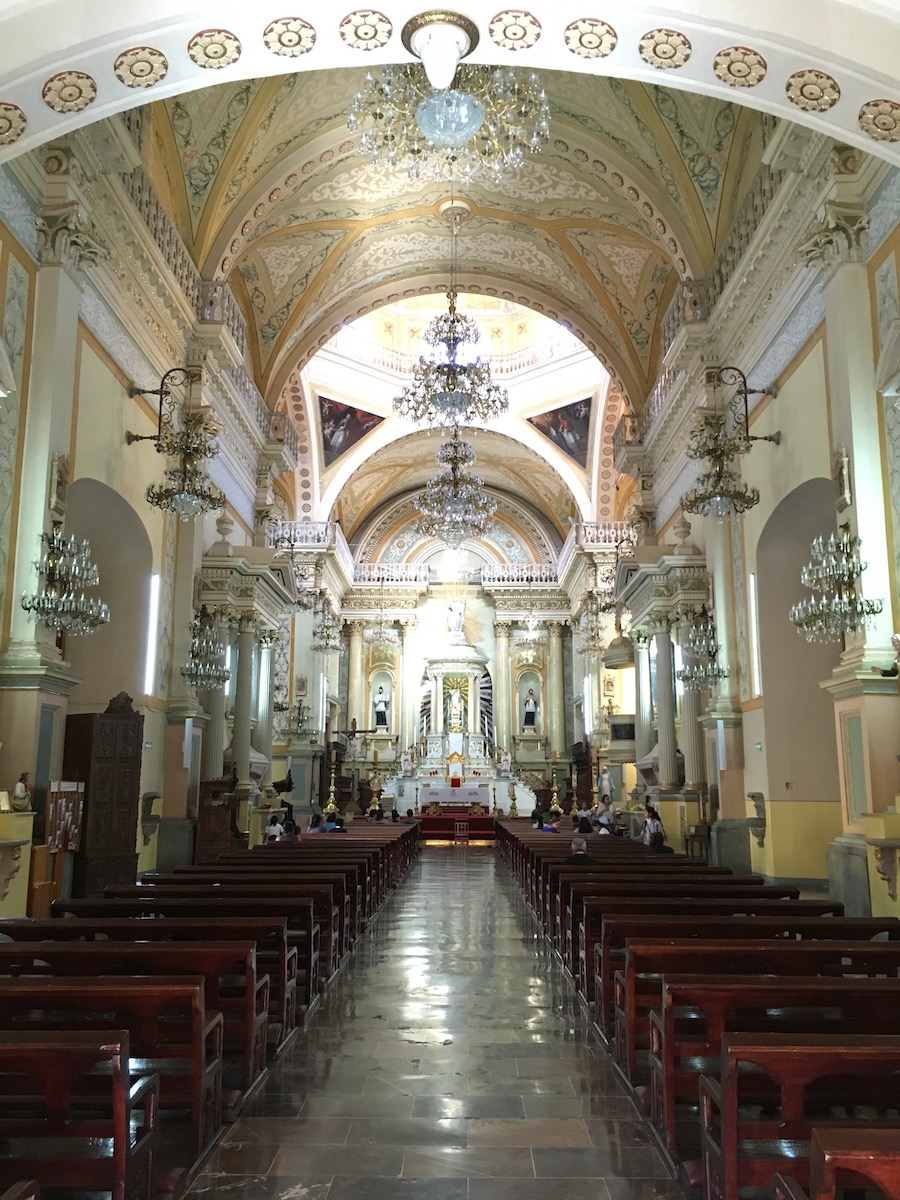 6. The People Exude Kindness
The people here are some of the kindest I've met. They're so helpful and friendly. If they see you need help they may step in and get you the help you need without request. If they speak English they'll help you out when they realize your fluency in Spanish is lacking. (There aren't a ton of people who speak English. However, the few who do will go our of their way to speak to you in English if you need it.) They're friendly, warm and truly a joy to be around.
7. It's Inexpensive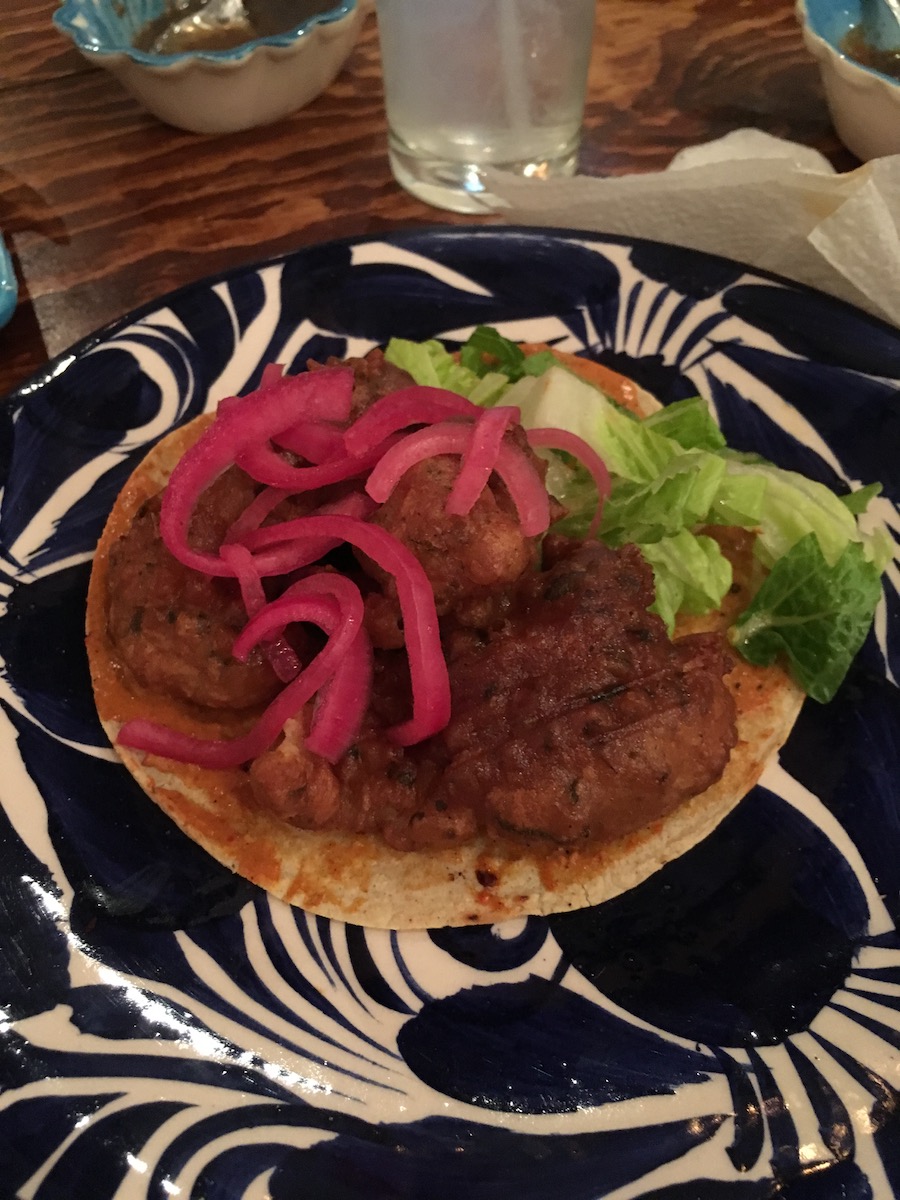 Yup, I said it. It's one of the least expensive places in Mexico. While that isn't everything, it's definitely something when traveling on a budget. Of course, cheap is relative so here's a break down.
Taxi's are generally $50 pesos ($2.74 USD) no matter where you go. Occasionally, you'll get a "rogue" taxi driver who requests $45 pesos or $60 pesos. Food costs range from low to high since Guanajuato is a tourist town. "High cost" is a relative term for those utilizing USD, Pound or the Canadian dollar so here are examples. One of our favorite spots here is a taco place. Our typical meal, all together, there costs $134 pesos ($7.35 USD). We've also eaten at one of the "expensive" restaurants. The ambiance exemplifies "expensive" as it's air conditioned, china and silver are used and the waiters are suited. The total cost for my son and I to eat there was the equivalent of $16.00 USD.
8. Safety is No Concern
Now don't take that statement and run with it! Of course, be vigilant and smart everywhere you go. However, people of all kinds – single, couples, families, roam the streets all day or night. There are always people out. Police are present but not overwhelming. Single women and children walk the streets and callejones at night. They make it home without issue. We've even ventured to Centro after dark as expats in a non-expat city. Read more about it here.
9. Guanajuato Inspired the "Coco" Animators
Pixar animators were struck by Guanajuato! So much so that they designed the look of the "Land of the Dead" in the movie Coco based on Guanajuato's hills and colors. When Miguel, the main character, first approaches the Land of the Dead from across the bridge, the scenery is nothing but magnificent. That's exactly what you feel when you're actually in Guanajuato.
Guanajuato has been wonderful to us and it will be to you also. Go ahead and start planning your trip today! You won't regret it. If you've been to Guanajuato I'd love to hear what you loved.