On Wednesday (I think) I woke up mad. Just mad but not for no reason. Things had been accumulating and I was so exhausted and drained from it all.
We moved into an apartment the week prior (which we really love, by the way) and can I just tell you that the process of moving in Mexico is NOT like the U.S. First, let's just say that Mexicans don't really care about time. I mean they do but they don't and this came into play a lot.
So, Thursday, after having a stressful move, I found out the shared door between my home and my landlord's home was not locked and he hadn't given me the key, the internet was still not installed and any time I asked about it I got **cricket**cricket**, I needed water and went through hoops to get it. Let's just say, I.was.done.
I called my mother crying, unable to utter beyond "hello". Finally, I caught my breath and instead of calmly explaining, I screamed, "I'M SICK OF THIS MAN IGNORING ME! I'M SICK OF NEEDING SOMETHING SIMPLE LIKE WATER AND NOT GETTING HELP! I'M SICK OF WONDERING WHEN THE HECK THE INTERNET WILL GET INSTALLED AND HAVING TO GO TO THE CAFE. I'M SICK OF WAITING FOR SOMETHING SO SIMPLE AS A KEY THAT HE SAID HE WOULD GIVE ME BEFORE WE EVER MOVED IN."
I generally don't call my mother screaming like that but it had been building up and I needed to get it out. I was struggling. I wasn't in control and I was in full meltdown mode. I'm telling you, international living will do it to you.
My mother kept trying to help. Being fluent in Spanish, she asked if having her translate would help. I told her no, the issue wasn't language (I have an app for that!), the issue was culture. There's definitely a culture difference in time, responsiveness and can we just say machismo? Let's call it what it is. I'm a single woman, my landlord is a married man…he can get me the key when he feels like it or respond to me 3 days later because it's just not that important to him.
While I can keep going on about the culture differences and the language barriers and many other things, I won't because there's something more important that came from this experience.
One is that we needed a break and it's quite all right to take one. It, honestly, seems like Guanajuato was giving a beatdown to my whole single mom crew here and by Friday we were ready to run to the nearest comforting city.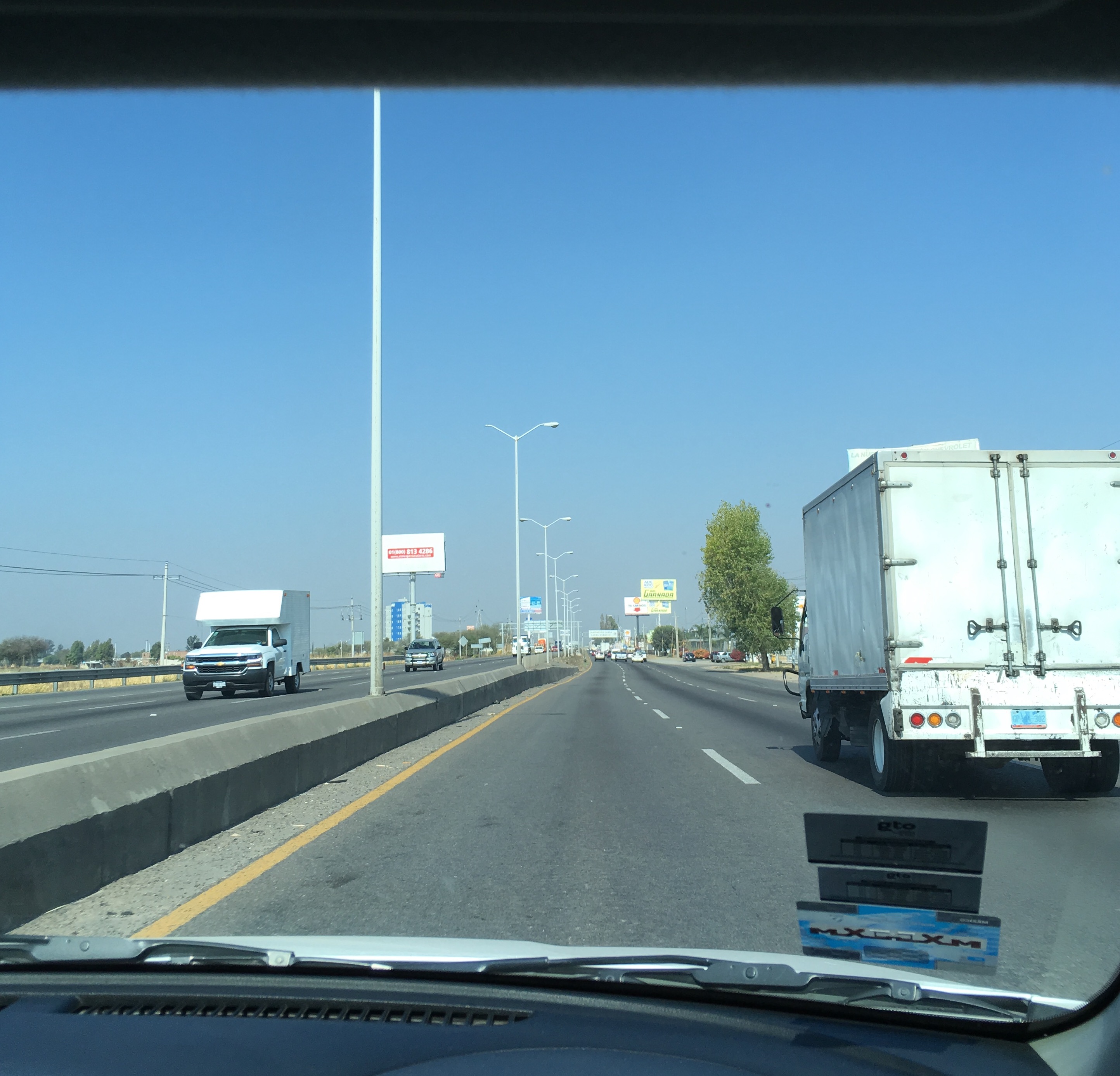 The big, BIG thing that I realized is that I had absolutely no control and that is terrifying. That loss or realization of lack of control will have people doing some crazy things. I'm not really a crazy person so the most I may do is scream on the phone with my mother but I've seen others really jeopardize themselves due to trying to maintain control. For me, I realized that in the U.S. when people let me down or they ghost me, it's not that big a deal. It sucks but it doesn't stop my show. I go figure it out on my own and keep it moving.
Ahh, but Mexico…in Mexico I cannot do such a thing. To get gas, you have to catch the "Gas Man" walking around screaming some chant that you won't know if you don't know. To get water, hmmm…I can't elaborate on this because I'm still trying to figure it out. To get cable and internet you have to physically go to the company to set it up, you must show a bill which I don't have, (remember the "Gas Man"…how do you get a bill from that, huh?) and then they will come install in 10 days!
I can't help myself here and THAT broke me down to my core. I don't recall ever being in such a position before. I'm a research queen. What I don't know I figure out, then I go do it and experiment until it works. I make it happen! Welp, not here in Mexico. Not at all. I realized, though, that it's ok. It's part of being here…releasing all that need to control. It helps me to learn to trust the process. One thing I've been learning over the past year is that trusting the process is crucial and can bring so many opportunities that may have never come my way when grasping for control, by any means necessary. And so I released. I went about my day.
The next day I received a text from my landlord asking if I was home so he could drop the key off. You see how that works? Lol International living will break you all the way down but the beauty of it is it will also build you back up in the most amazing, sincere and humble way. #releasecontrol